The summer of 2017 was a summer of so many firsts and therefor will forever have a very special place in my heart. Our little baby turned into a toddler. She took her first steps in her first little sandals. Her first little words. A lot of sunshine, swims, holidays and family time. Countless days in my parent's lake house, where I myself spent the first few years of my childhood. Seeing my little girl run barefoot through the gardens, exploring every corner of the grounds, picking flowers and eating, well, basically anything, all took me back to the days I grew up. It reminded me of  these magical, care-free years spent getting soaking wet, wearing gumboots in every weather, endless hours of roaming around, climbing trees and venturing into the nearby forest. And it really is so beautiful to see M being able to do so as well more than 30 years on.
It was so lovely to spend all the summer months at home, in our apartment in Salzburg, surrounded by family and good friends. To re-discover and simply enjoy the known, the familiar places. Luckily, as soon as we return, we always feel like we have never left, which really makes being away so much easier – and I really hope it will forever stay that way.
And as summer slowly comes to an end (at least definately weather-wise), we are getting very excited about packing our bags again, about new adventures to begin. But before we head off again, we enjoyed some more trips to the lakes surrounding Salzburg and the new Stokke Xplory Pram has been our perfect companion for days spent walking along the clear, blue waters, dipping our toes in the lake and long strolls around the hills surrounding Fuschl. And while our beloved Bugaboo Cameleon (with its small front wheels) quickly struggles on rougher surfaces and when it's slightly rockier, the Xplory has been perfect on and off-road. I love the dash of light pink and how comfortably M sits in it. I have to admit I always struggled a bit with the super 'modern' design of this pram as opposed the much more 'classic' look of our Bugaboo, but having tried it out it just makes so much sense and really has been designed so well for the comfort of the baby and also the person pushing it. So thanks to Stokke, exploring the countryside and keeping active with a toddler has been even easier.
And while this summer is slowly coming to an end, I can't wait for all the fun times still to come and all the adventures to look forward to. Auf Wiedersehen summer of 2017, you will always have a special place in my heart.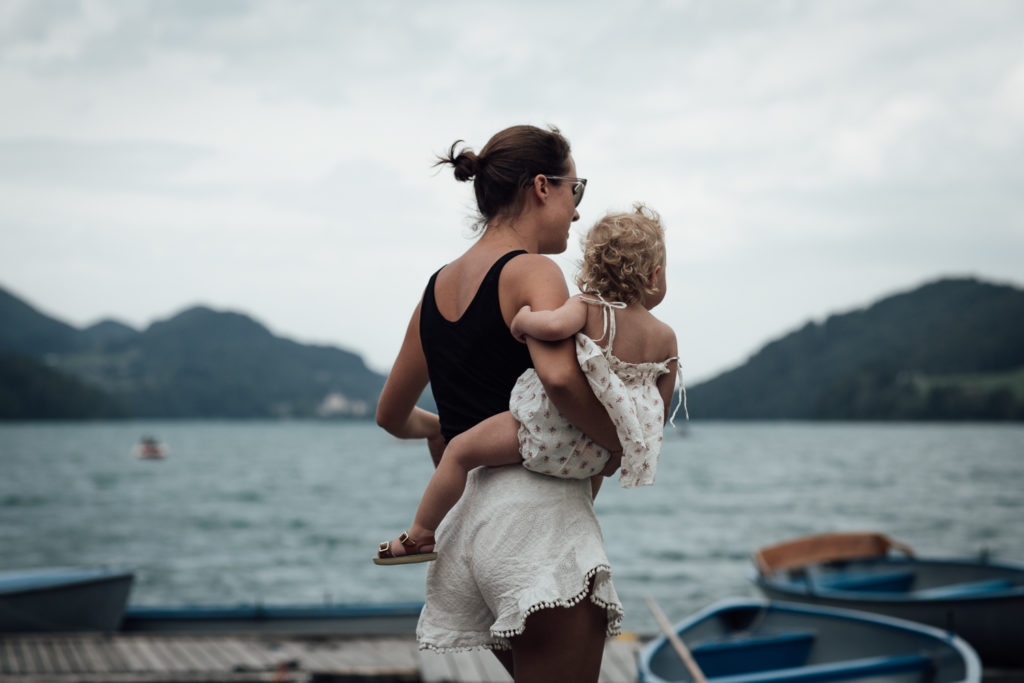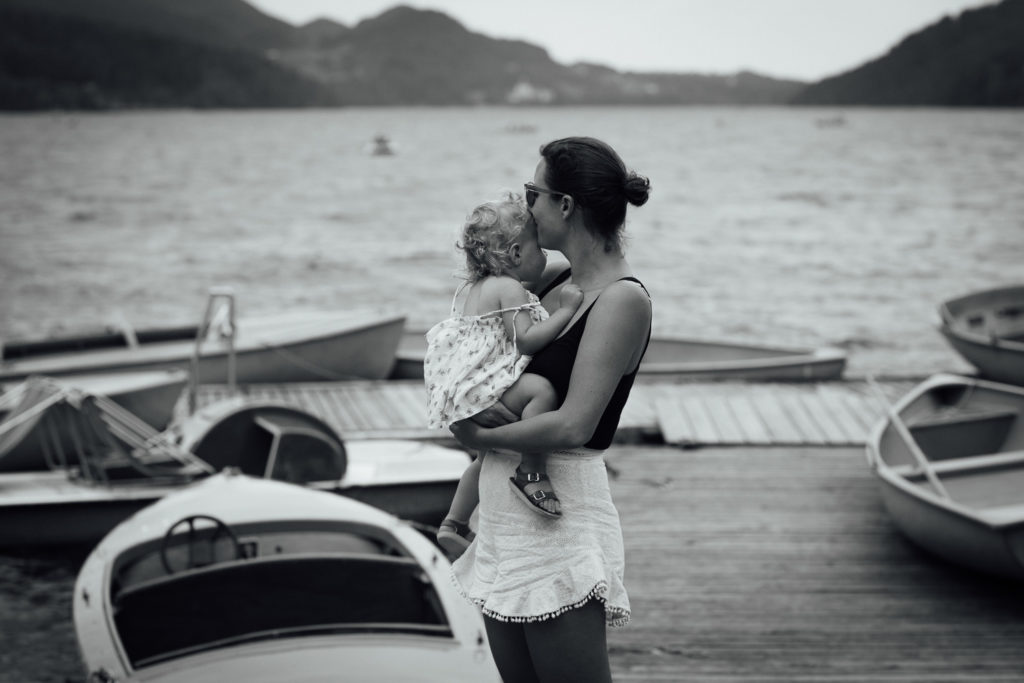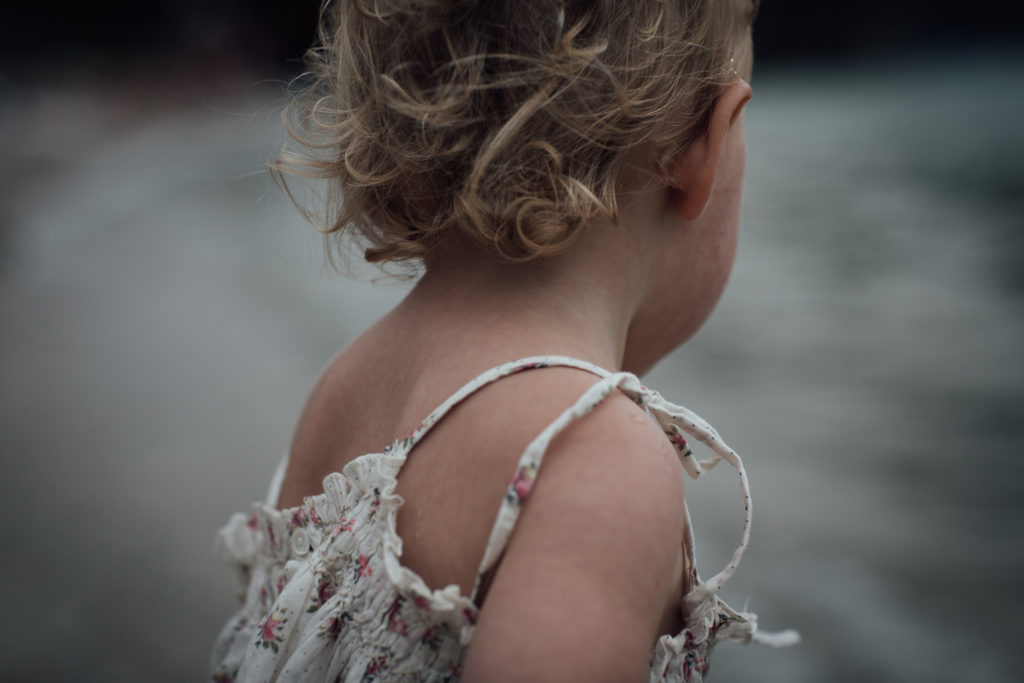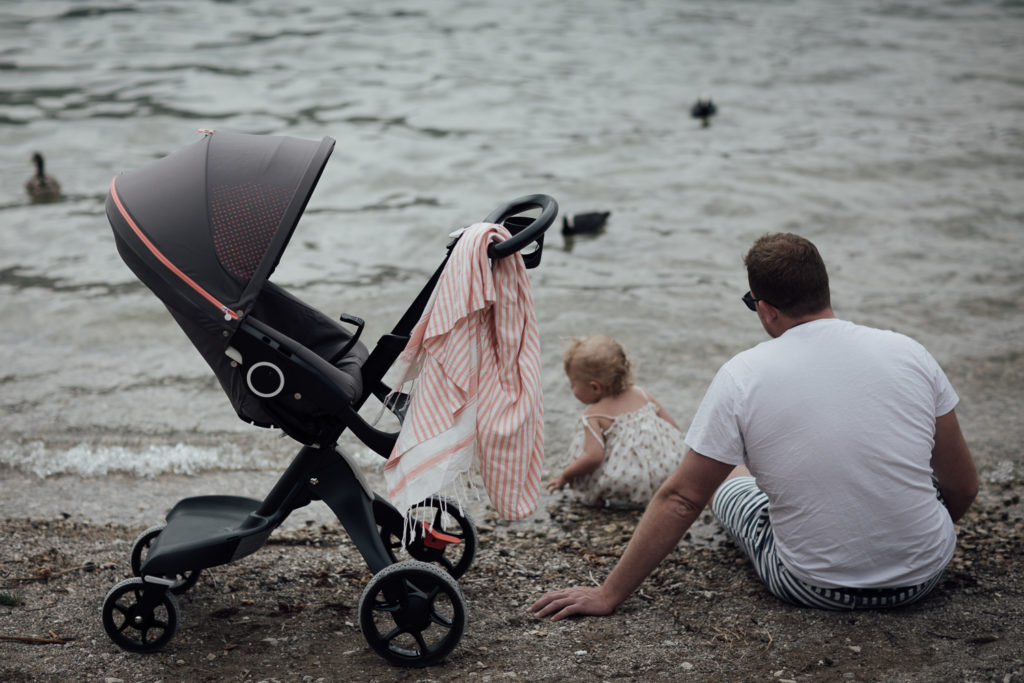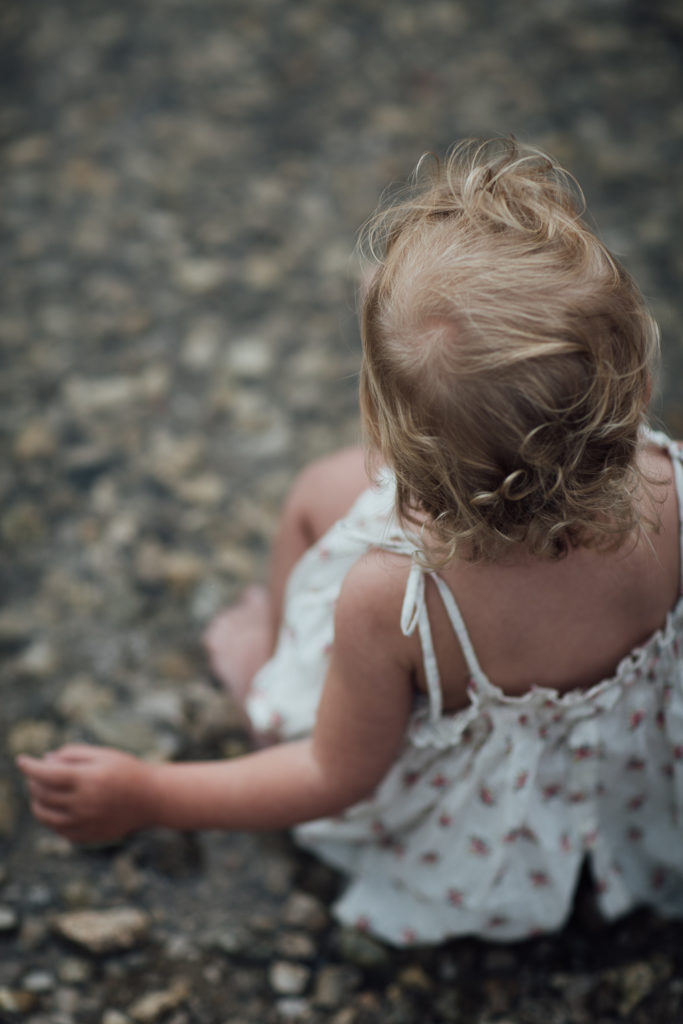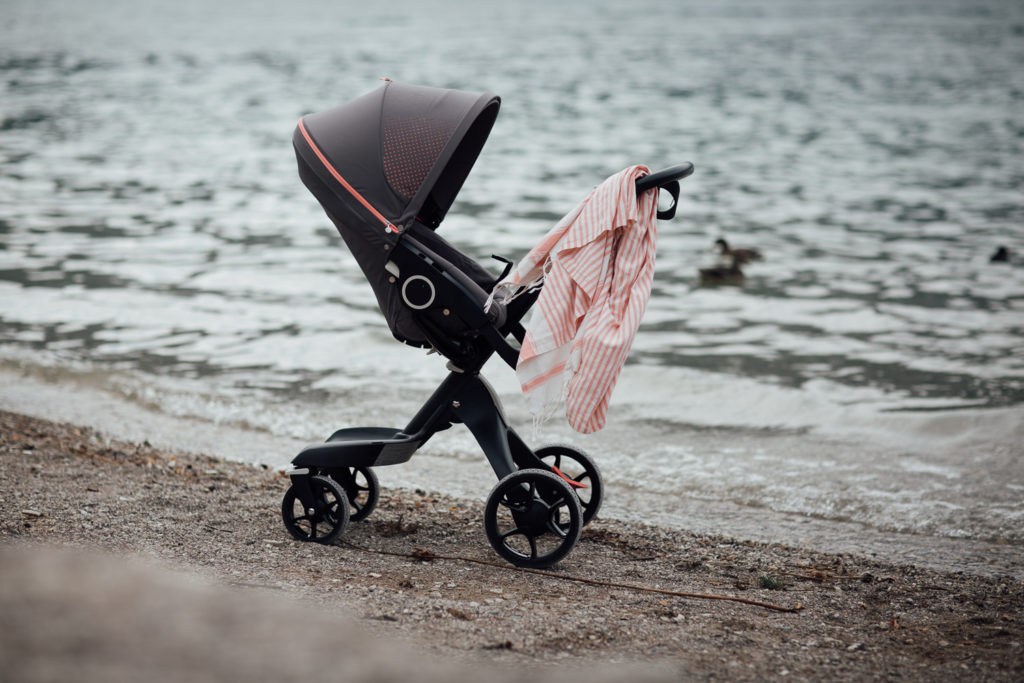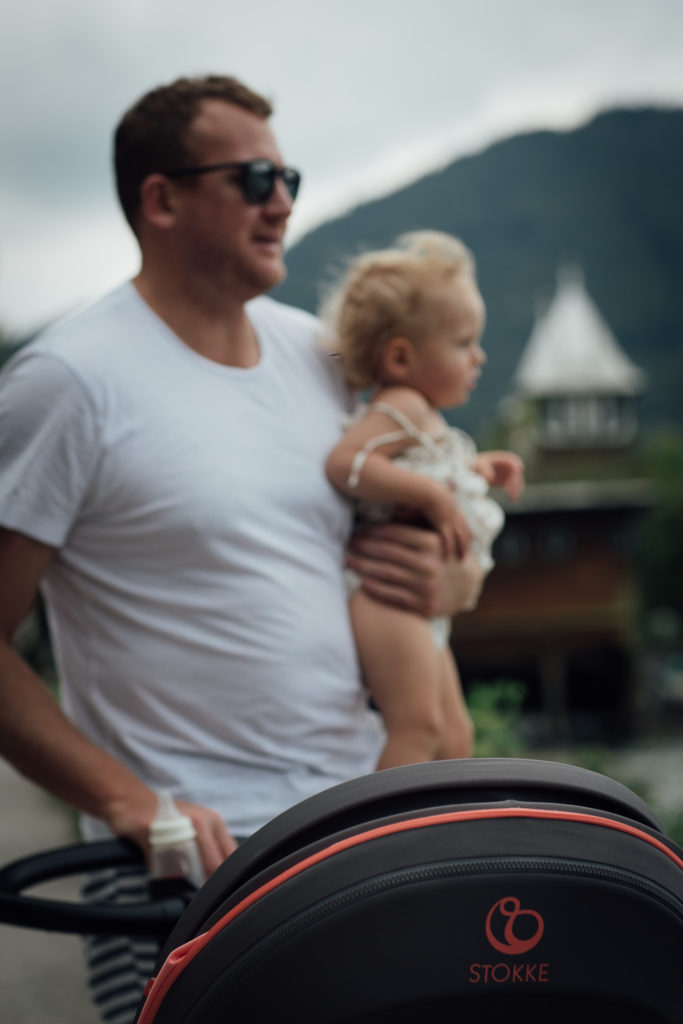 M wears Bonpoint Top & Bloomers  | My shorts are from Zimmermann | Stokke Xplory Athleisure Pram
*in friendly collaboration with Stokke