Nothing in the world beats the message or moment when friends tell you that they are expecting a baby, because really, there is no happier and more exciting news to hear. By far.  And while a lot of our best friends already have one, two or even three kids and it feels like our close circle of friends has tripled since our twenties, the news of another baby arriving in the near future always makes me feel incredibly happy and grateful – and beyond excited to meet this new, always perfect bebe.
When pregnant and after M was born, I received so many beautiful gifts from all around the world, showing how much people cared, where excited for our imminent arrival and already loved her – even though they might be far, far away at the other side of the world. But I love giving just as much – and especially for babies.
So below are a few things I think are a lovely gift for parents-to-be, that I myself really loved myself and thought to be very useful – and very cute.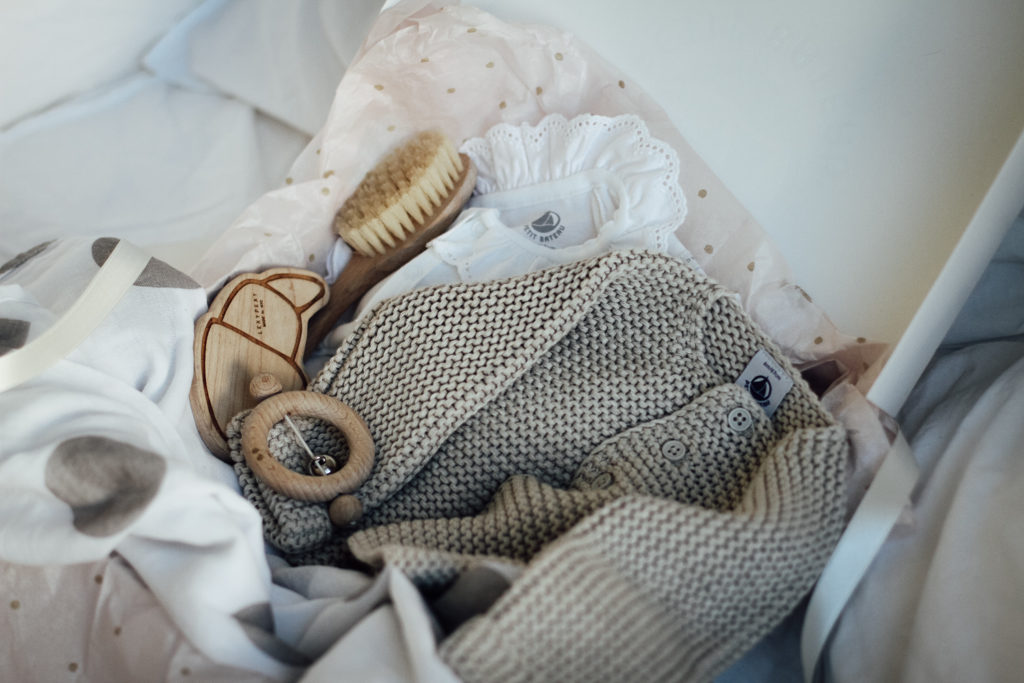 The soft, knitted cardigan in a neutral colour and white, organic cotton bodies with cute details. M has the cardy in a few different colours and has worn them so much, with rolled up sleeves in the beginning and still fits the smaller sizes now. White bodies are my everyday to go piece for M now as much as when she was born and are always a great gift for newborns, especially if you don't yet know if it's a boy or girl. I also simply j'adore this set with the delicate, french embroidery.
Swaddles are definitely one of my absolute baby must-haves, especially in the newborn times, but even later on as they can be used for so many things (for bebe and maman). I have tried quite a few brands and materials to find the best quality ones, that stay beautiful and soft even after being washed a hundred times and you can find them here, here and here. Pictured is this light, organic cotton one which comes in beautiful pastel colours and which we have already taken half around the world with us.
A personalised card (and some warm words) to welcome the new bebe to the world, something to treasure and keep, an old photo taken together, a beautiful card or simply a handwritten note, nothing expresses the joy felt for the new parents-to-be more. I j'adore the always creative photos taken by my sister and they make for simply wonderful little cards.