Lately I have realised again how lucky I am to call this place home, having spent the last few months in Salzburg to partly escape the Dubai heat, but mostly to enjoy the summer with my family. I've loved the peaceful days at our family's house nestled in between the mountains and a beautiful lake, the place where I spent my early childhood years. Home. Now that I am at this same house again with my baby girl, reading her favourite books over and over again, me rearranging furniture (comes with the job), M rearranging everything she could possibly reach with her little long arms.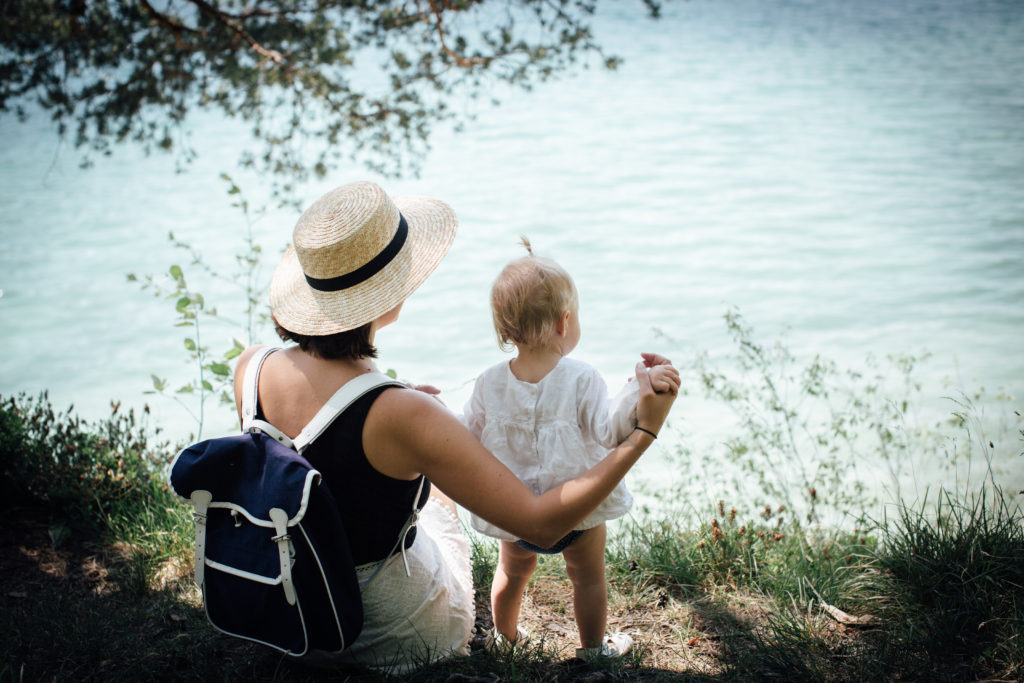 And as much as I love to travel I equally love being at home. "I would love to spent one life traveling, if I had another one to spend at home afterwards" – a saying that applies to my life 10 years ago and as much as now. Sometimes I wonder if one of the reasons why I have always loved to travel so much, is because I have a safe haven to go back to at any time, a country, a city, a home and most of all loving family to return to. My strong sense of home, these deep roots of belonging, love and at the same time freedom to choose where ever I wish to go and all the possibilities offered, gave me the strong ground from which I was (quite literally) able to fly to anywhere I wanted. I hope it always stays this way.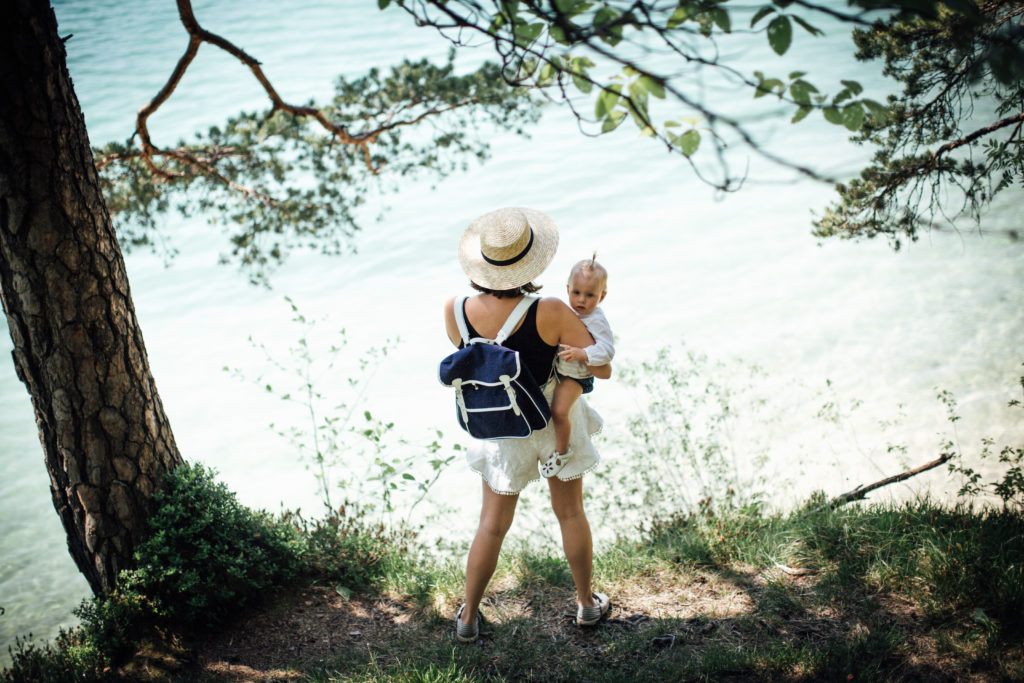 At the moment we are able to live between two countries we love, both for different reasons, one day we will have to choose – or will we? This is a topic my husband and I often, often late at night, wonder about, when talking and dreaming about the future. A question we haven't yet found a clear answer to and the older we get, the less we actually crave for a 'final' destination and simply enjoy this beautiful journey called life, day by day at a time.
My goal is for M to experience the beautiful world we live in, this perfect piece of art, to the fullest. Foreign cultures, different people, languages, sceneries and sights, I want her to never stop exploring. Because really, the beauty and possibilities out there are endless. But as much as I want her to become a little citizen of the world, I want her to have a sense of 'Heimat', home, a feeling of heritage, a place where she belongs. Being half Australian, half Austrian, having parents from two countries that couldn't be much further apart on the world map, this might be a challenge one day, but I hope she will make it her advantage.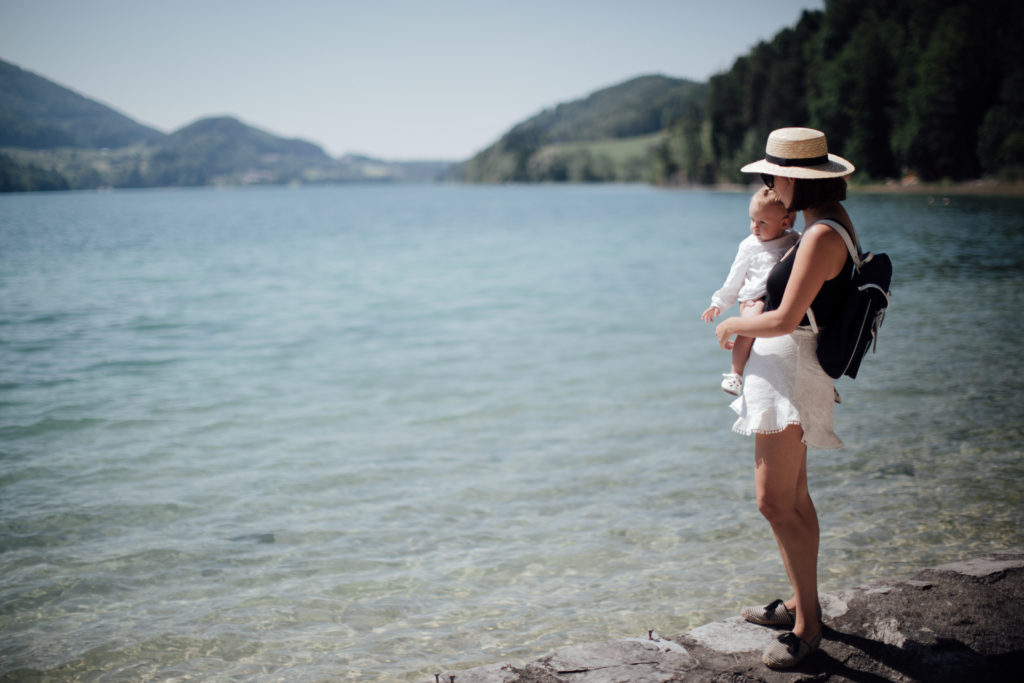 And after the summer, when we go back to Dubai, I plan to take a little piece of Austria with me, on our travels, a little gem that I recently discovered and has been brought back from its beauty sleep – a classic rucksack dating back to the 1950s, inspired by a patent used to first carry coal in the 1920s. I think this is going to be ideal for carrying around half a household of 'essential' baby stuff for our everyday adventures. Also perfect for feeling a little bit Austrian wherever we go.
And while our little girl already loves the water and ocean as much as her daddy, I hope she will one day have the same sense of homecoming, when returning to the lakes and mountains, on whose feet I grew up on. And who will always be a part of me – because really Heimat is everything.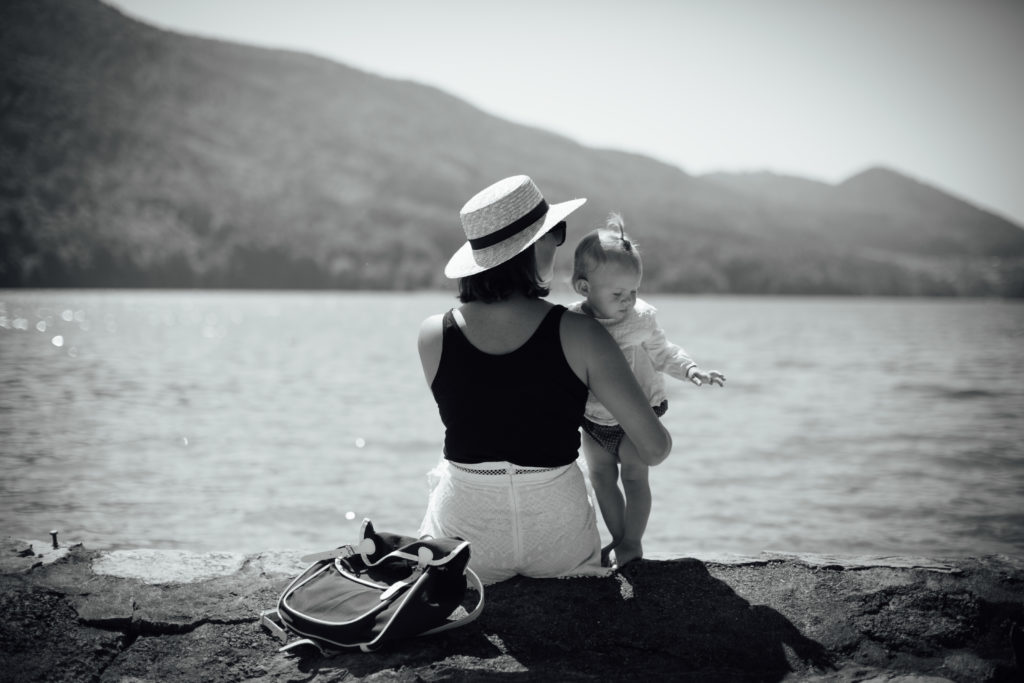 *Thank you Kamarg for sending me this backpack and letting me be part of your revival story
Kamarg Backpack | Zimmermann Shorts | Asos Hat