So M and I have been home in Austria for a week and while I absolutely love being back here, home in Salzburg, with my family, in our cosy apartment, my mind seems to be already (after one week?!) drifting to warmer hemispheres. More sun (or any for that matter), less rain (or non at all preferably) and a lot less layers of clothes than what we are wearing right now to go outside (and inside, to be true), seems to be what I'm craving right now. So to maximise my Fernweh (and yours) I have put together a little list of my all-time island holiday essentials. Because really there is nothing on grey, rainy winter days that keeps you warmer (besides Ugg boots and cashmere jumpers) and happier than dreaming of the sun and sea, no matter where you are – especially when you have, like me, spent the last few days mostly inside with an unwell toddler.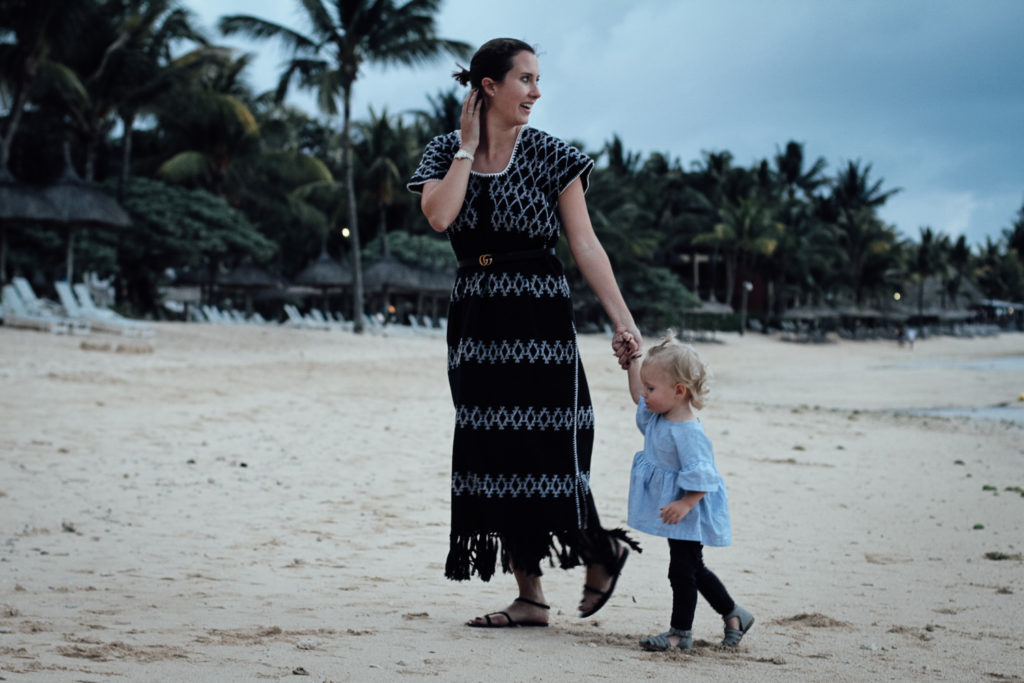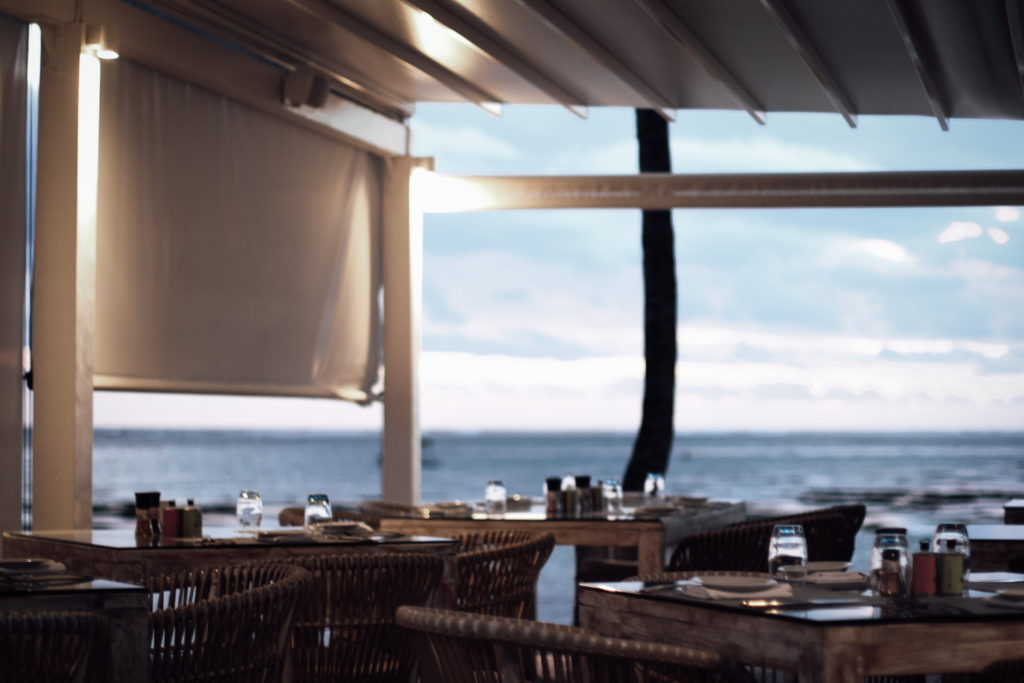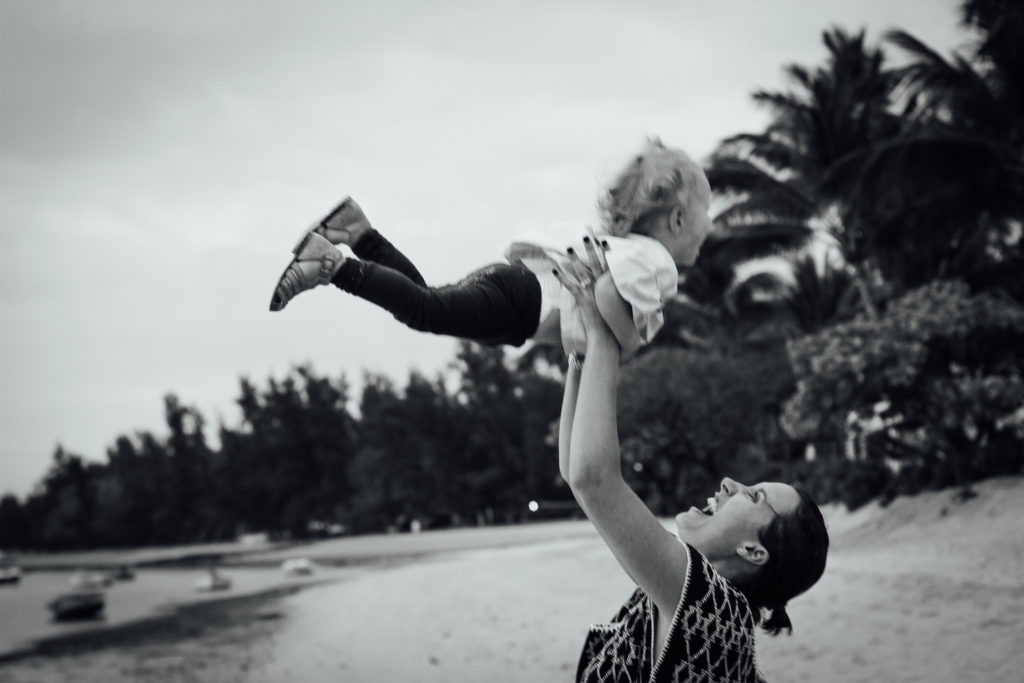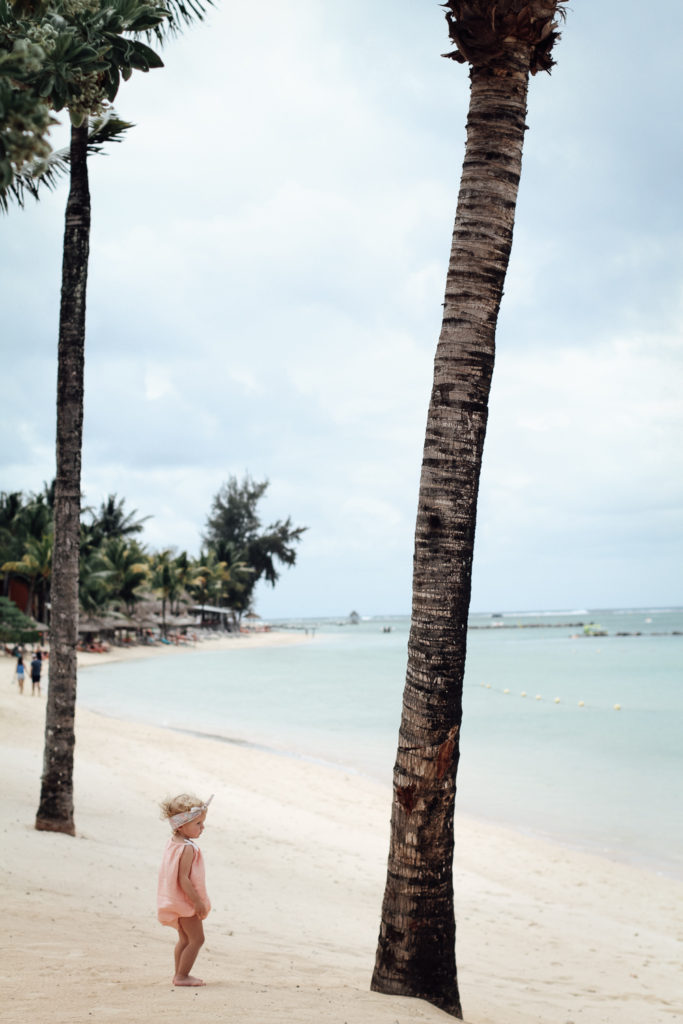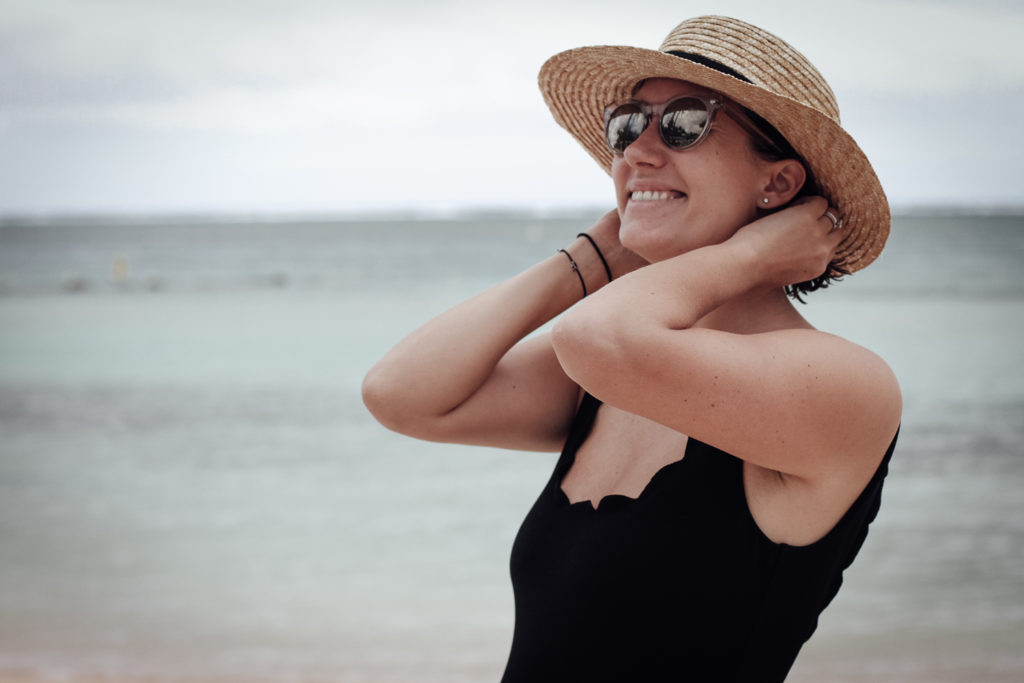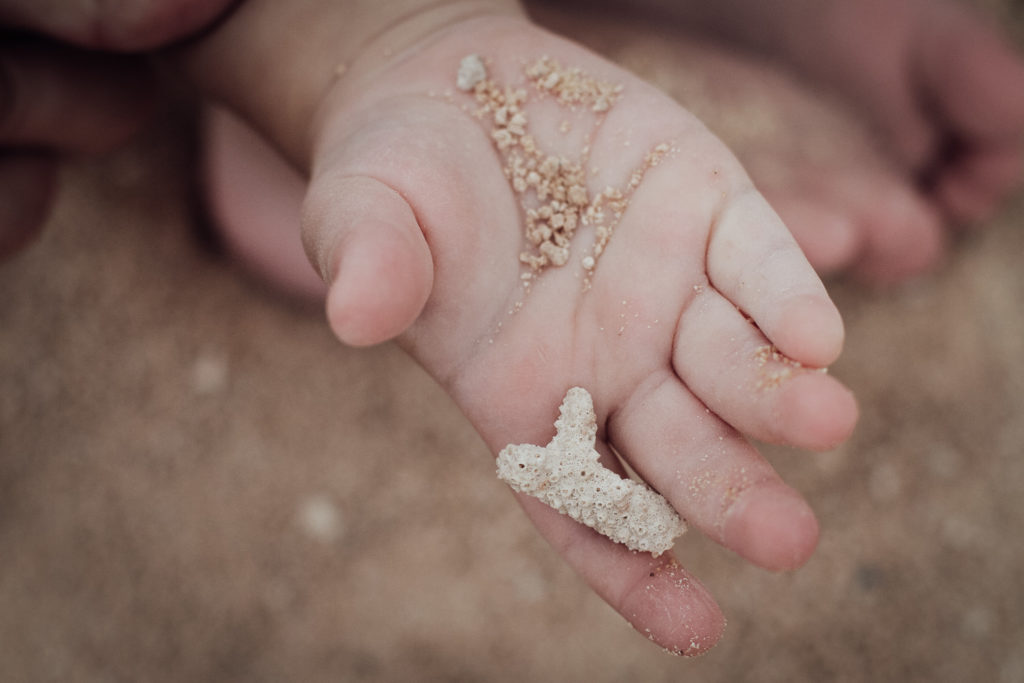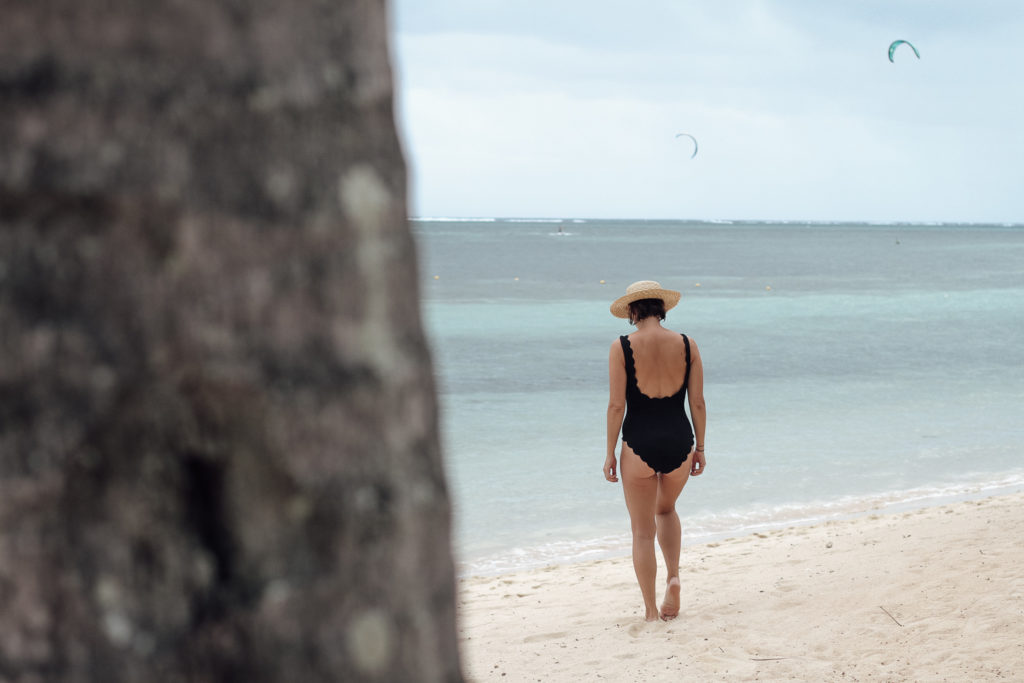 While our 2 months living in South Africa, we took the opportunity to escape to an island we hadn't been before but which had been on our 'must visit list' for quite some time now. Mauritius, only a four hour flight away from Johannesburg, really is an extremely beautiful island located in the Indian close to the African coast. We choose the idyllic Heritage Le Telfair Hotel mainly because of my obsession for cute boutique hotels and equally (but clearly much less important in my opinion) because it offers unlimited hours of golf (of course much more important if you ask my husband). It's also located only a 45 minute drive away from the airport, a scenic drives which takes you through fields and fields of sugarcane, past indian temples and along endless dreamy beaches. The resort really is perfect for a family holiday – thanks to the beautiful location by a long stretch of white beach, the mix of French, Creole and African culture and cuisine, the pretty white colonial-style timber bungalows and a really nice kids club.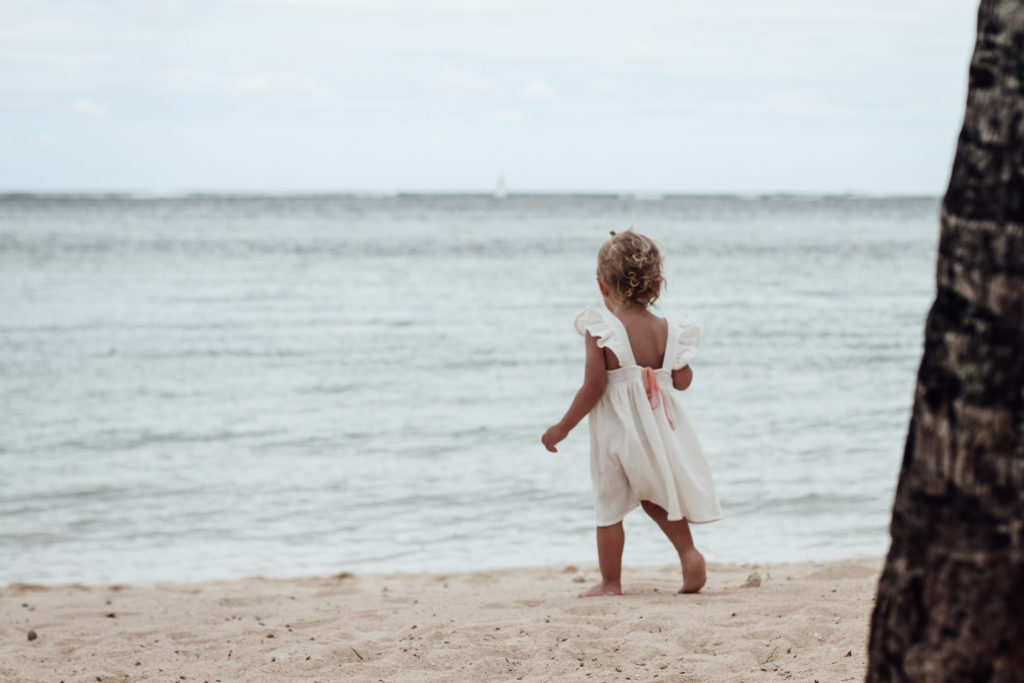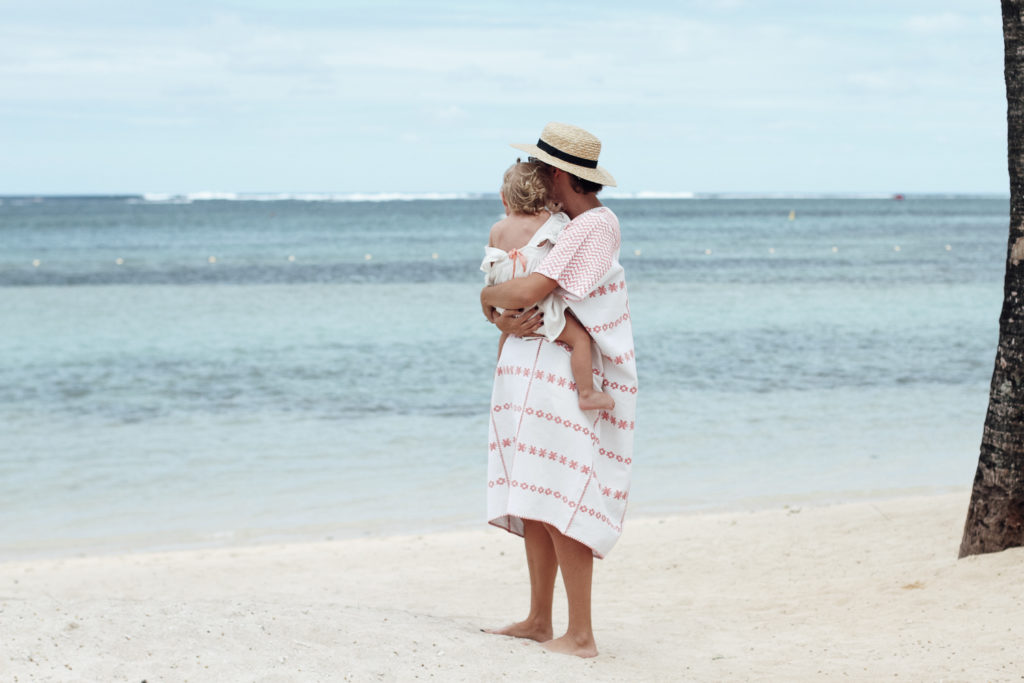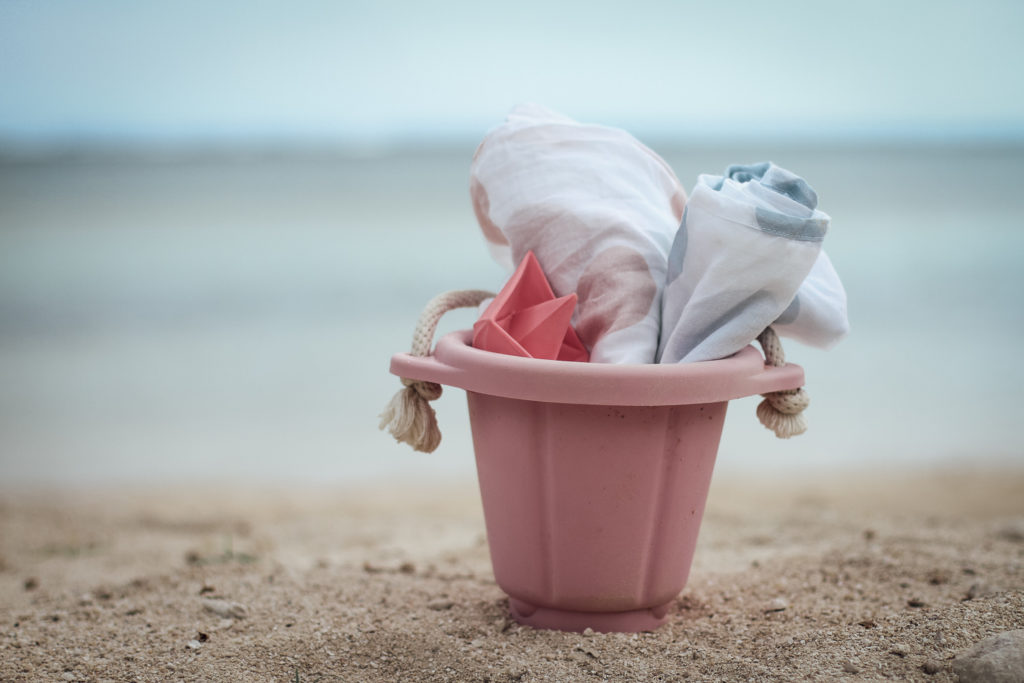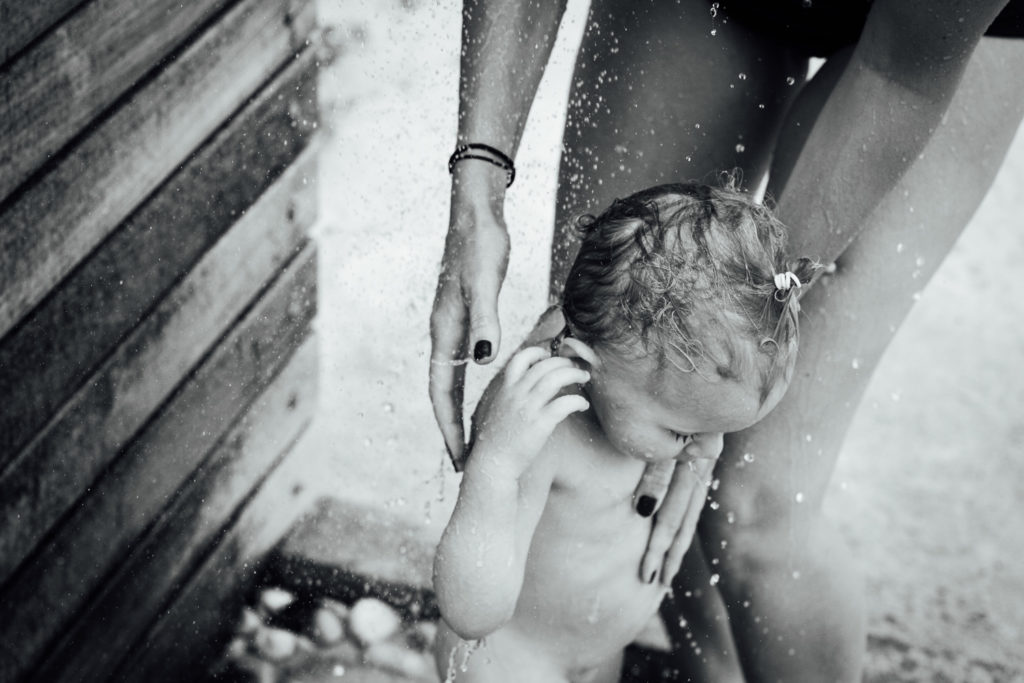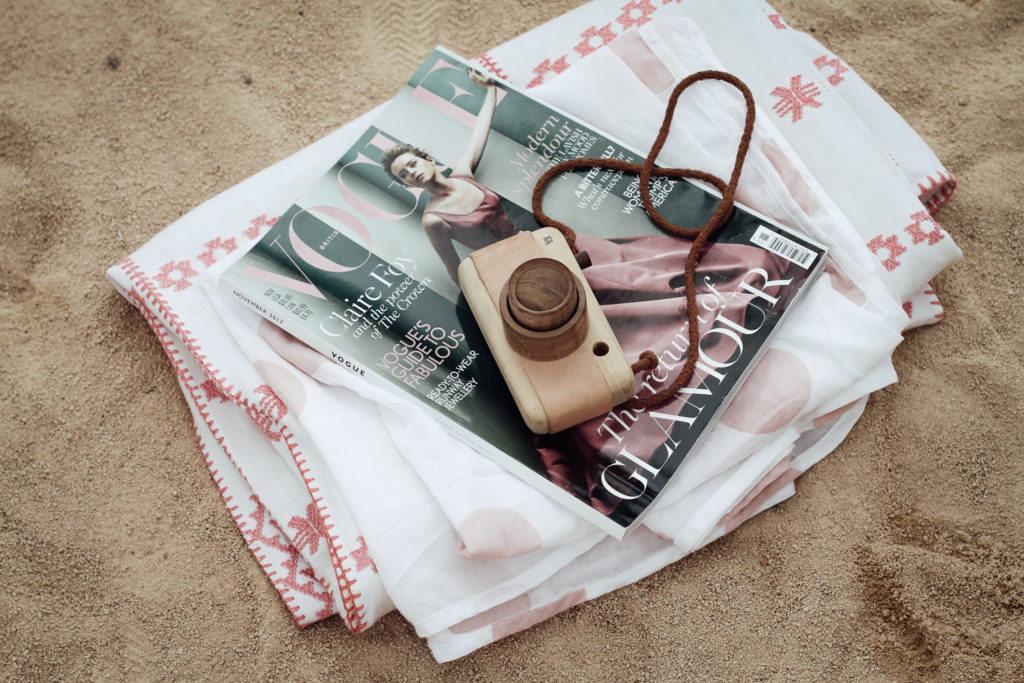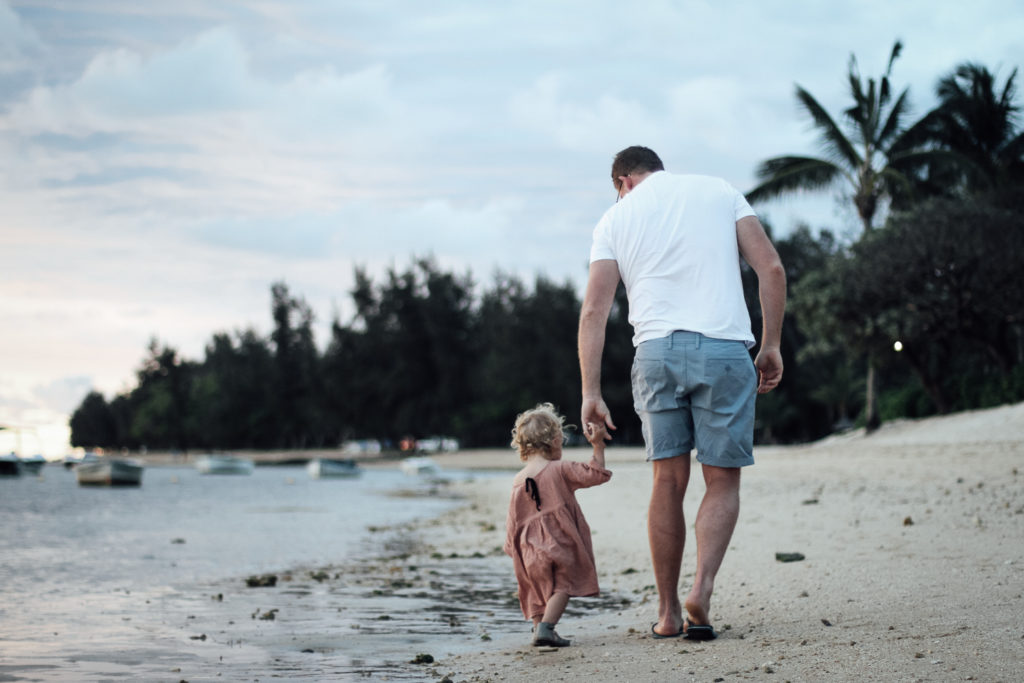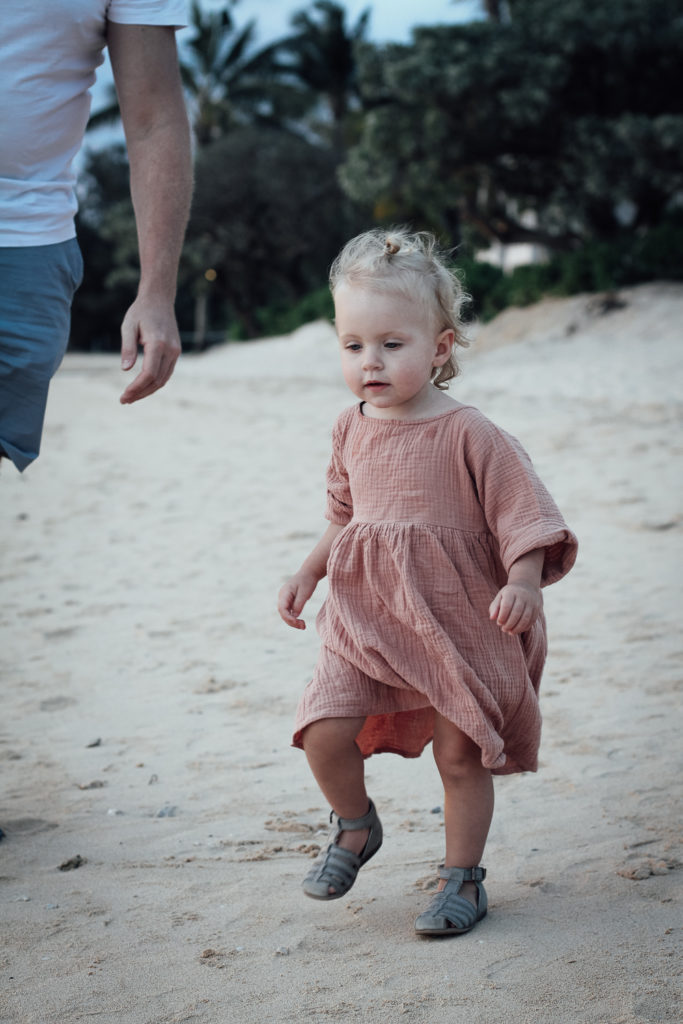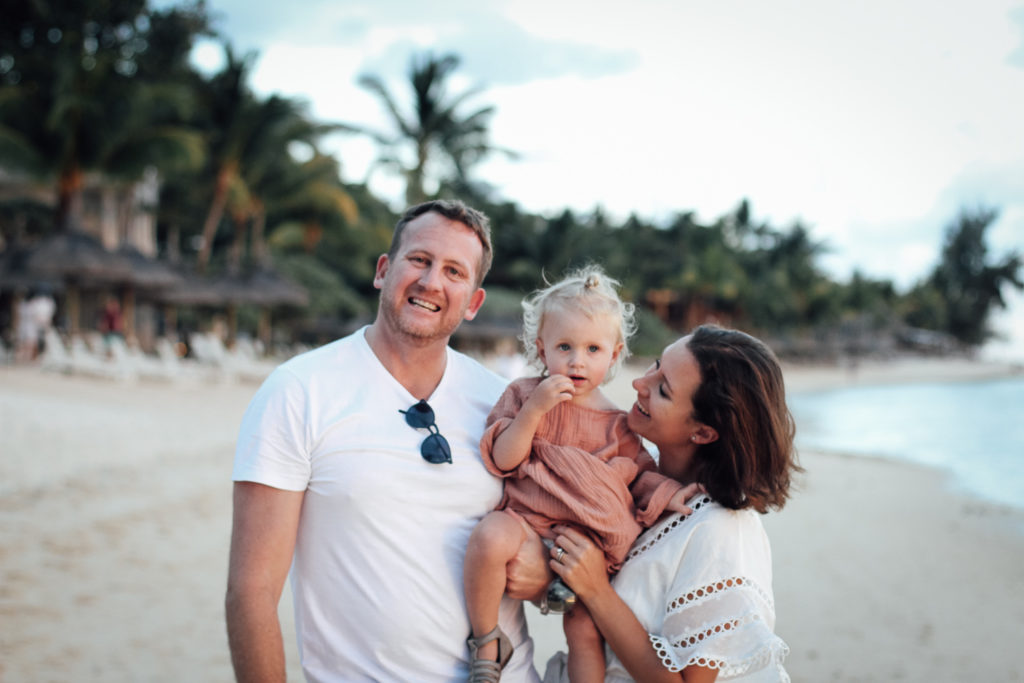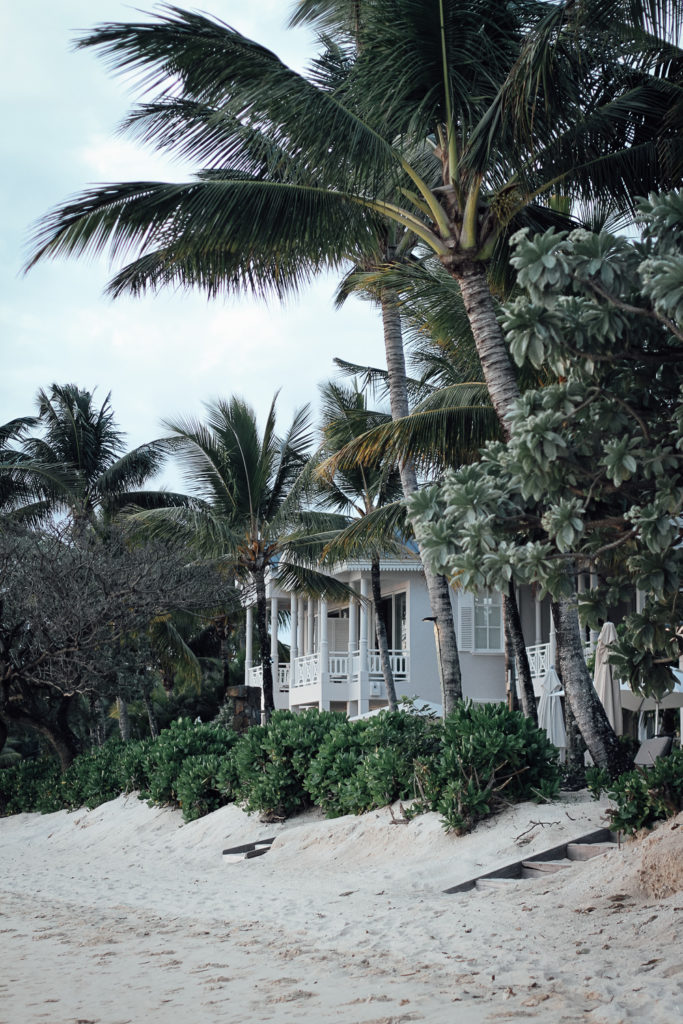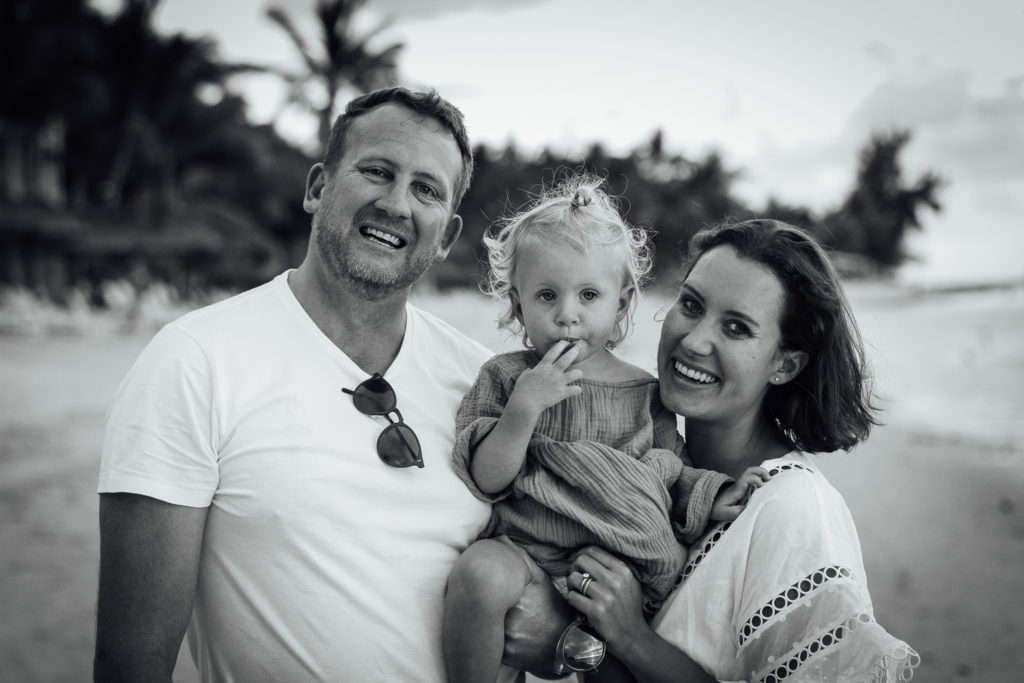 I S L A N D  H O L I D A Y  E S S E N T I A L S
When packing for Matilda I make sure to bring clothes that are easily combined in many ways. If we are heading to a warm and sunny destination, I bring things made out of light cotton, tops with with long arms for sun protection and if it's windy when playing in the sun and sand. Tilly loves playing in the water and can spend hours doing so, so long sleeve tops like the ones from french brand Canopea with UV protection are perfect to protect her from the sun and this top was probably her most worn item this holiday. And how cute are the matching little bloomers?! I adore the little dresses, tops and bloomers from my favourite brands Liilu and Bonpoint and am also a fan of Australian brands Yoli & Otis and Daughter, who make really adorable clothes for babies and kids.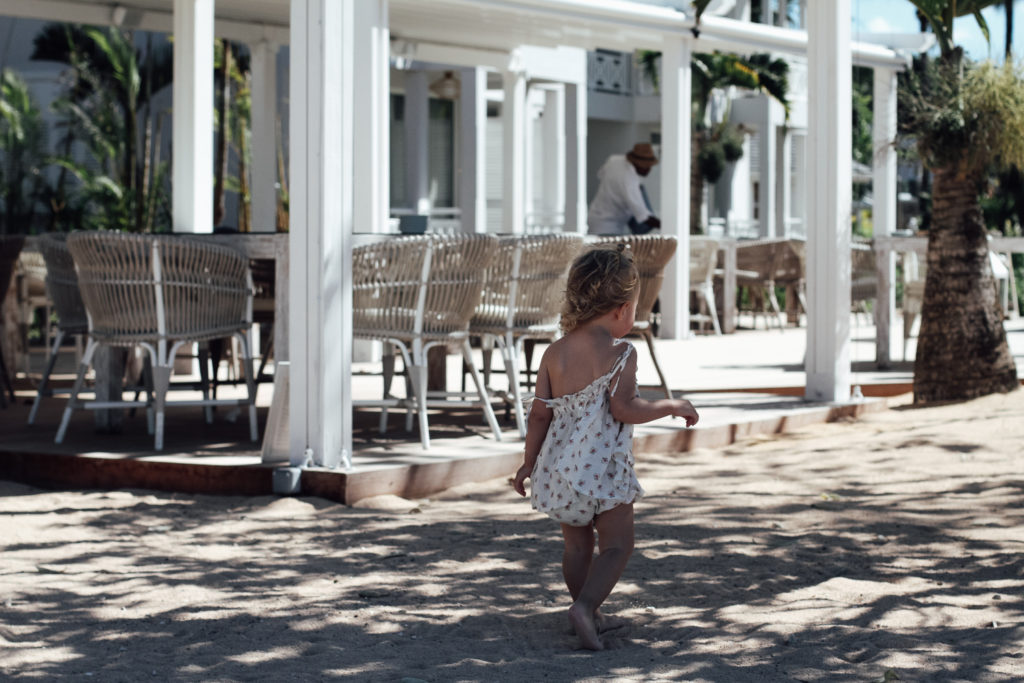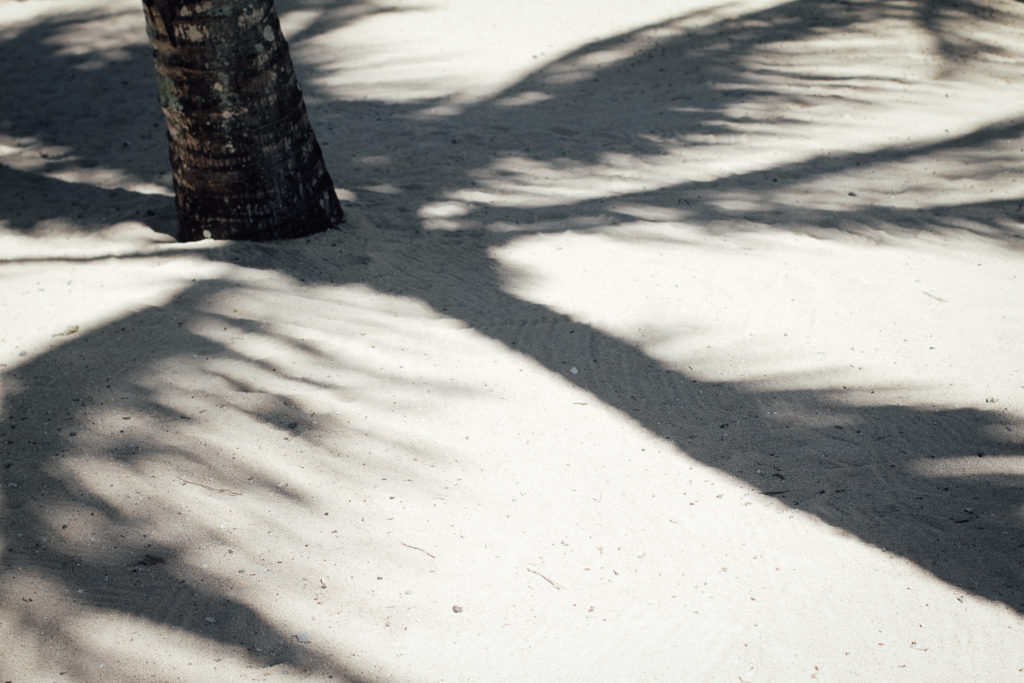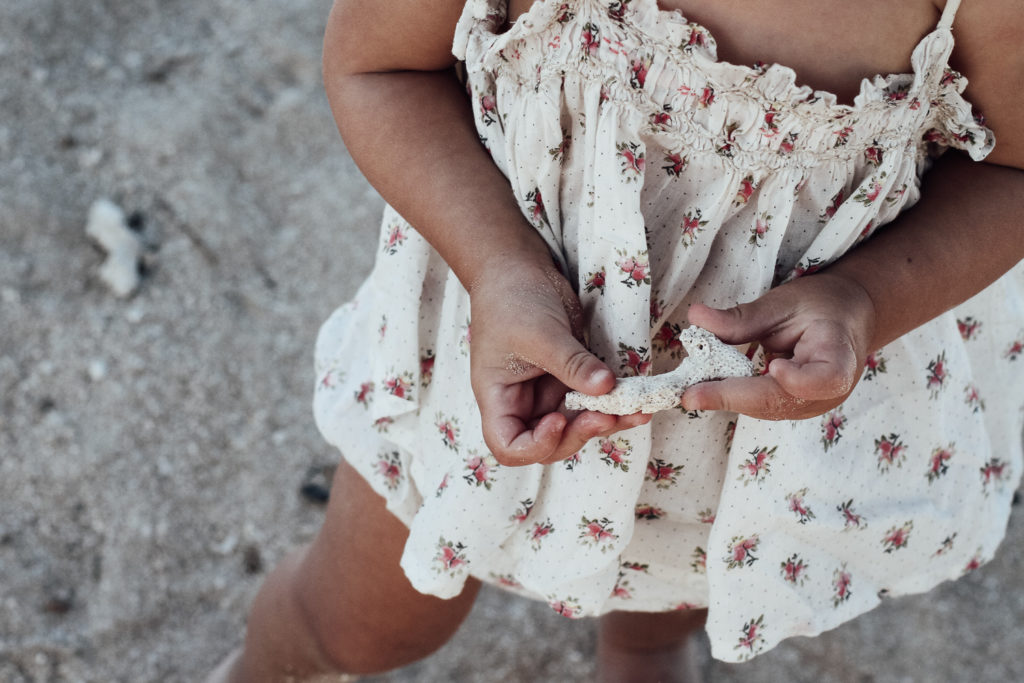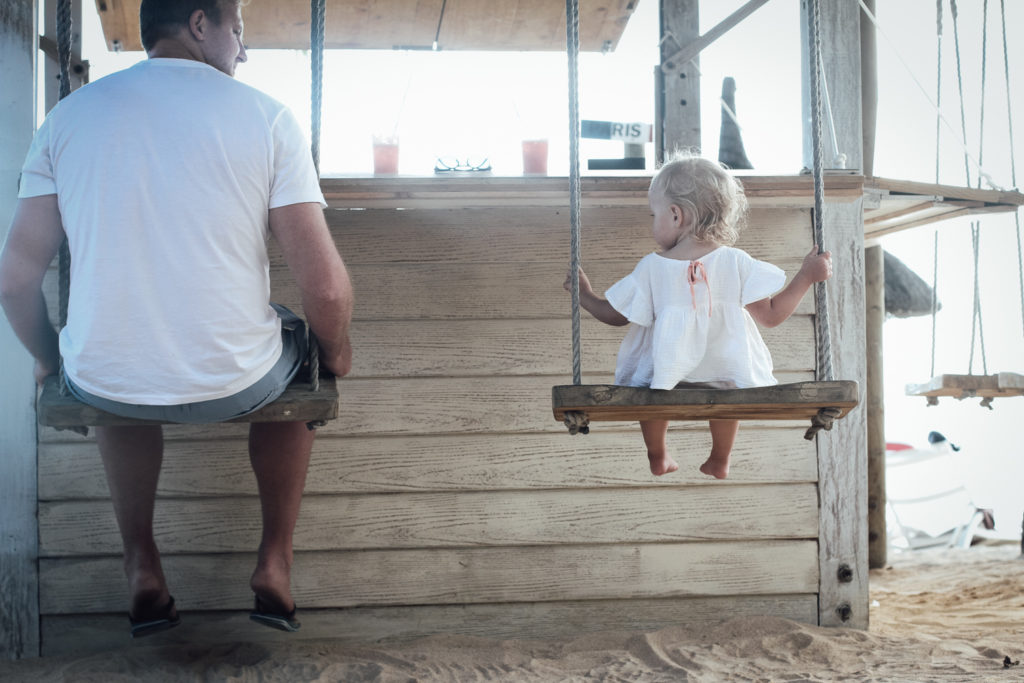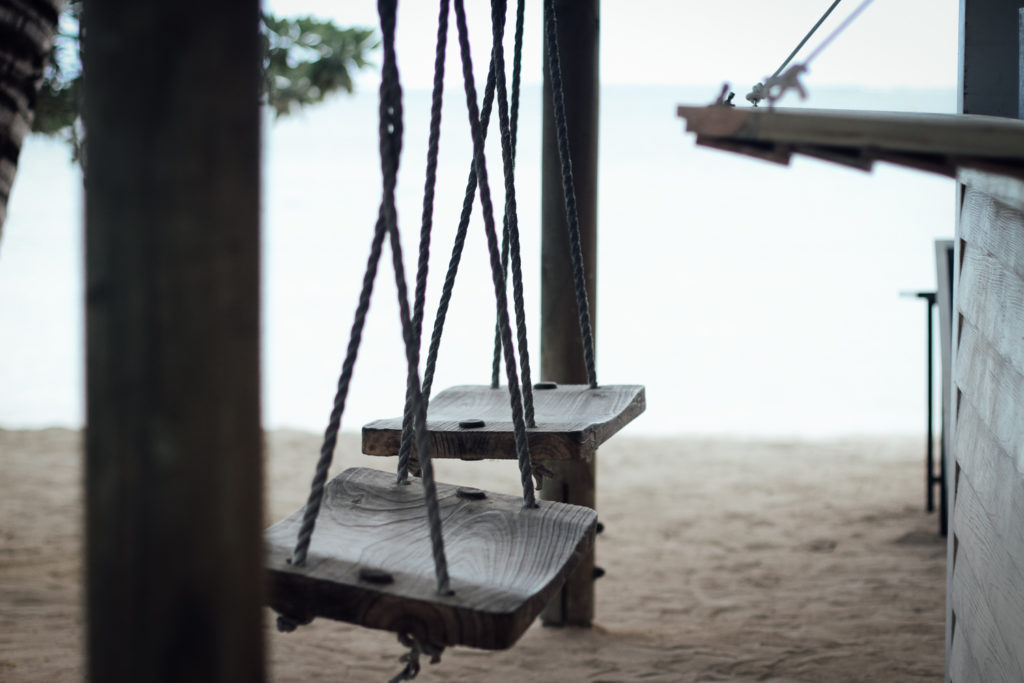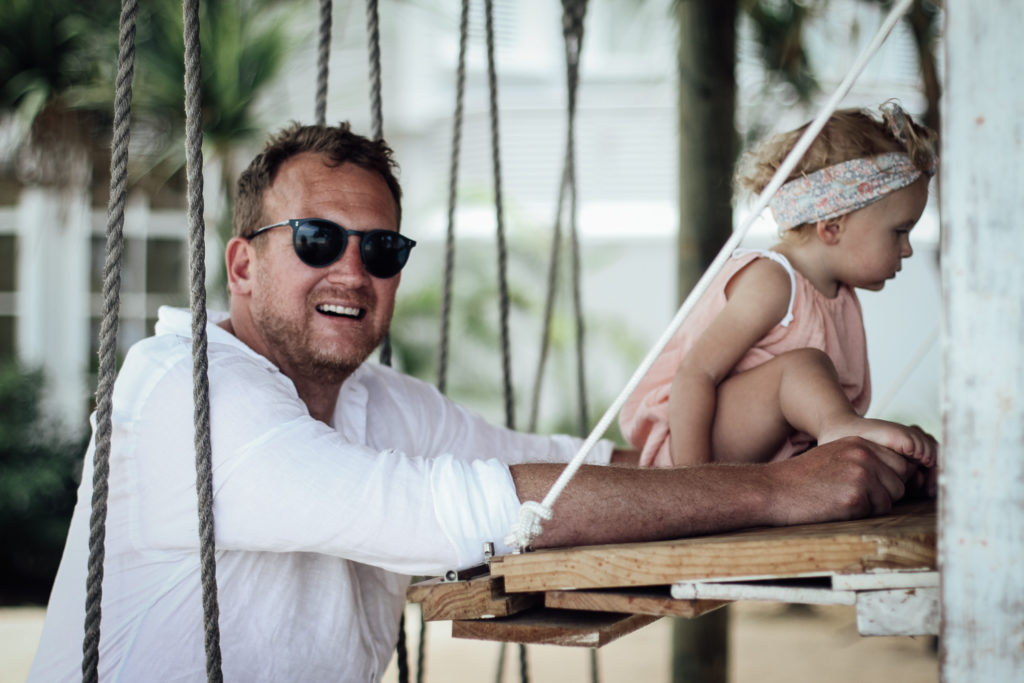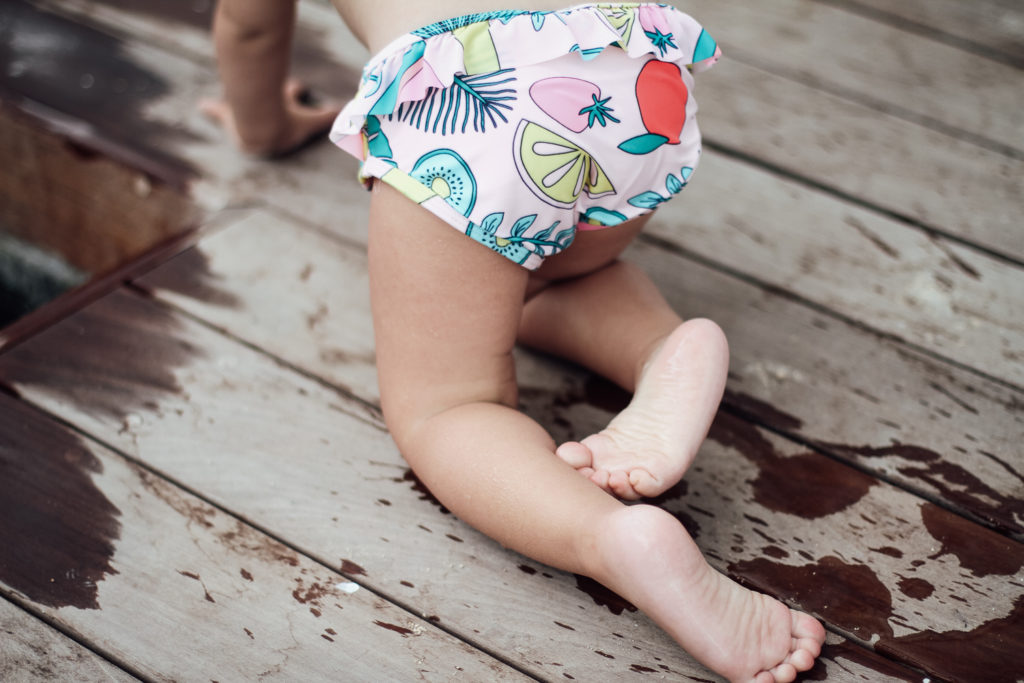 We won't go anywhere without our beloved swaddles and use them for sun protection, as towels, to snuggle or as a change mat and the beautiful designs from Mamamaya are our favourites.
Sun cream from Daylong with SPF 50 is a must have for any holiday, no matter if it's warm or cold. In my pre-baby life (when I had hours and hours on holidays to tan) I used to love the tanning oils from Ligne St. Barth, but for now I have definitely swapped lying in the sun on a deckchair for chasing behind a toddler along the beach. Luckily that also gives you a beautiful tan…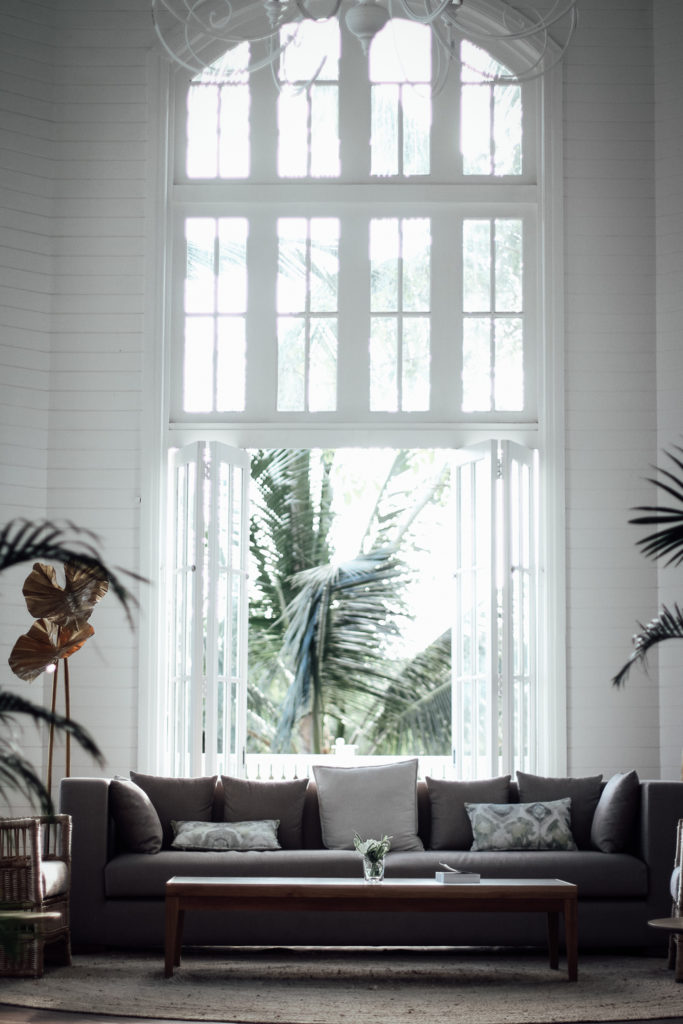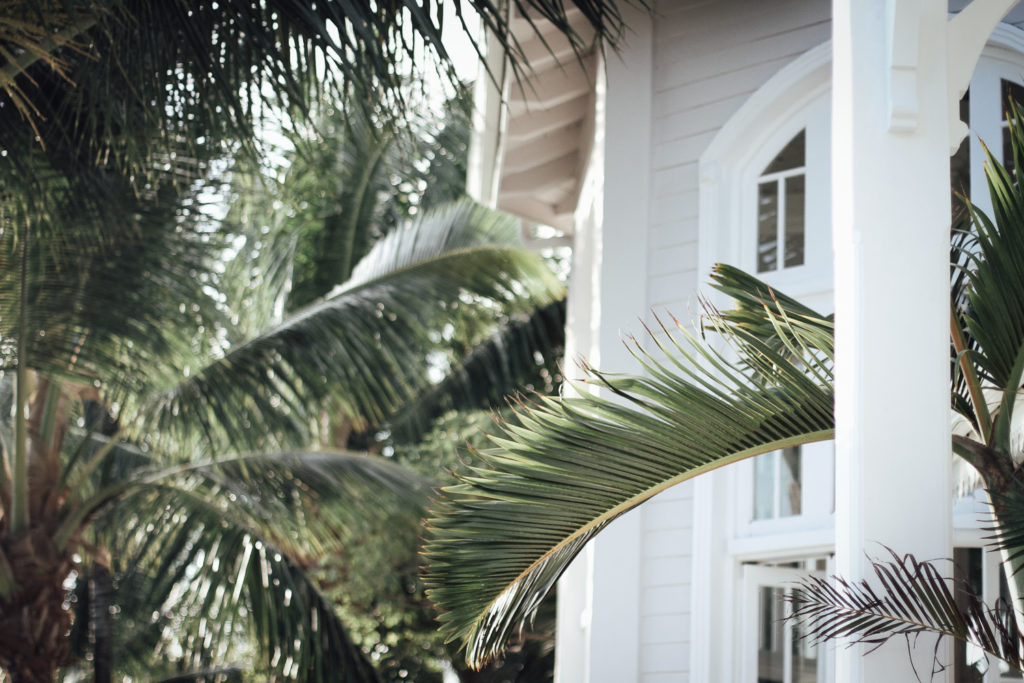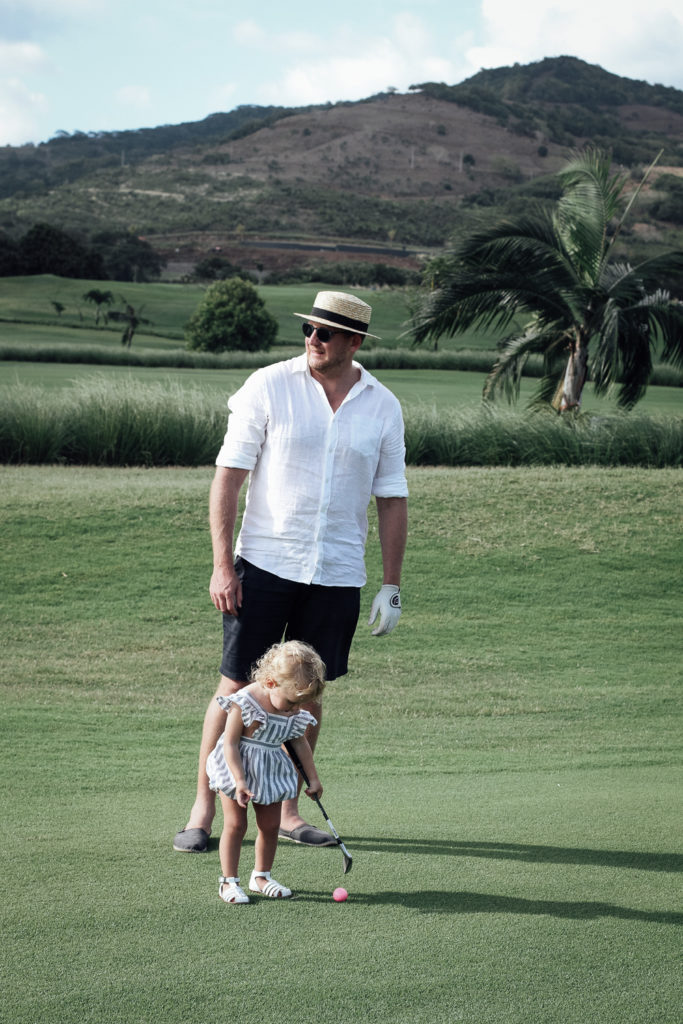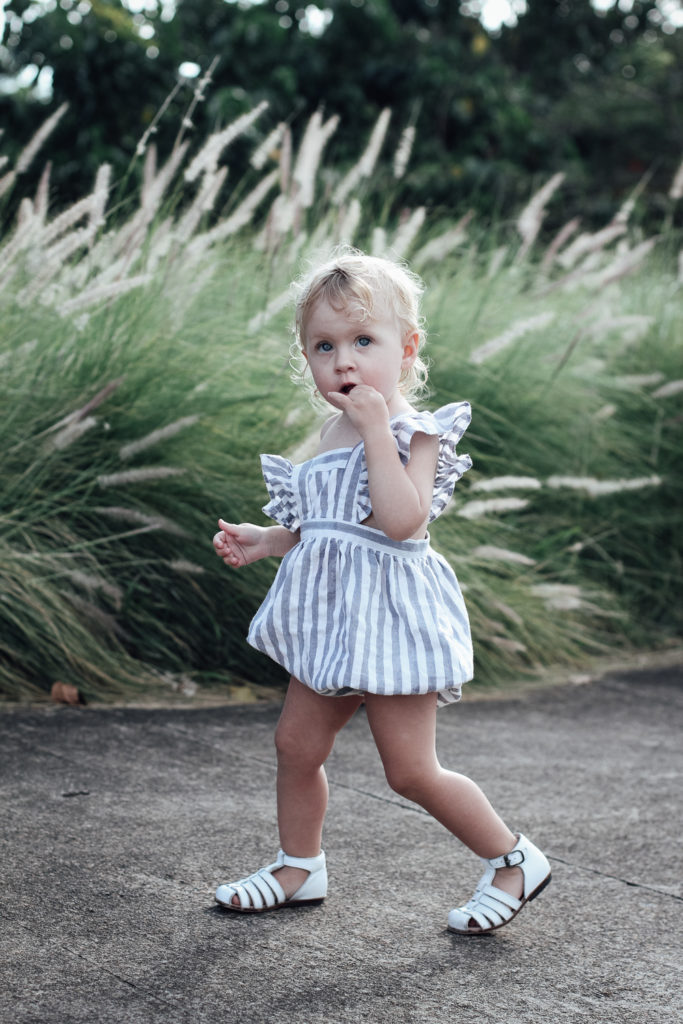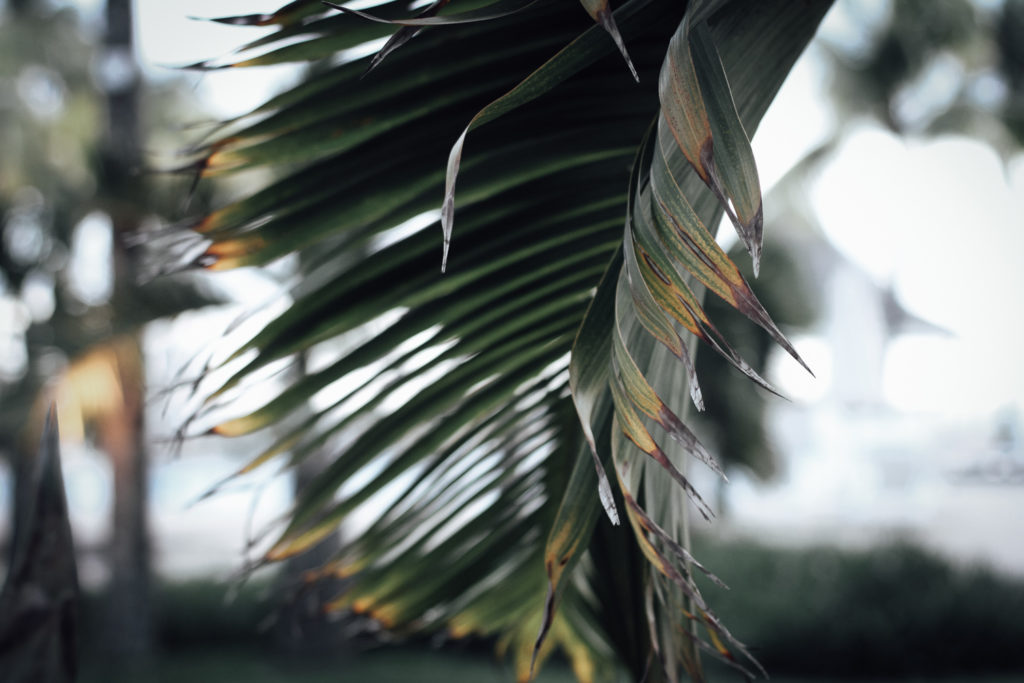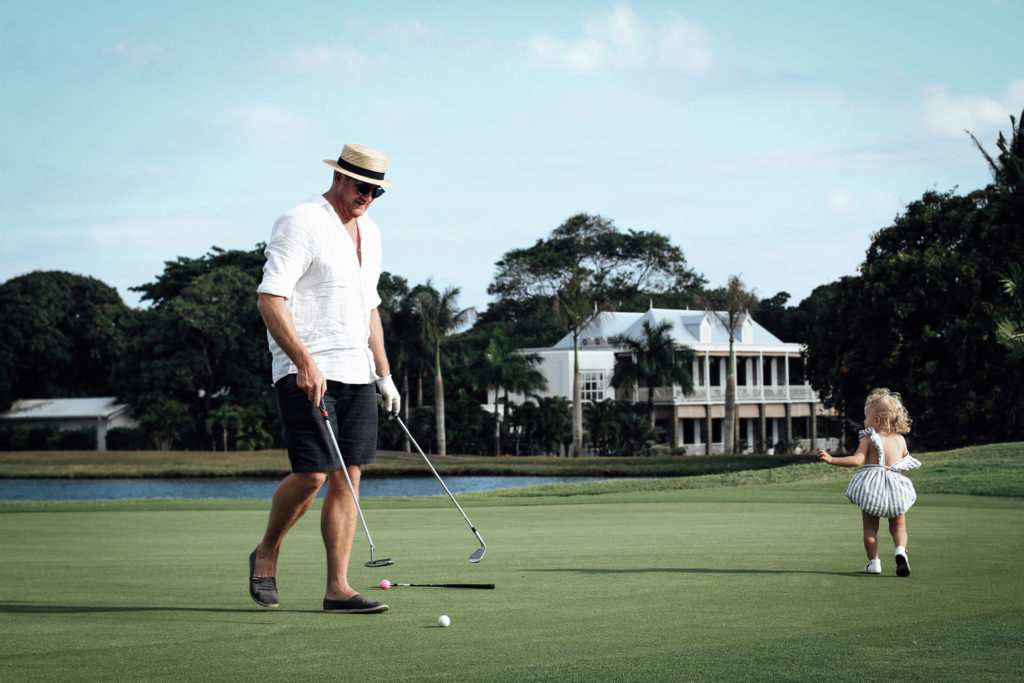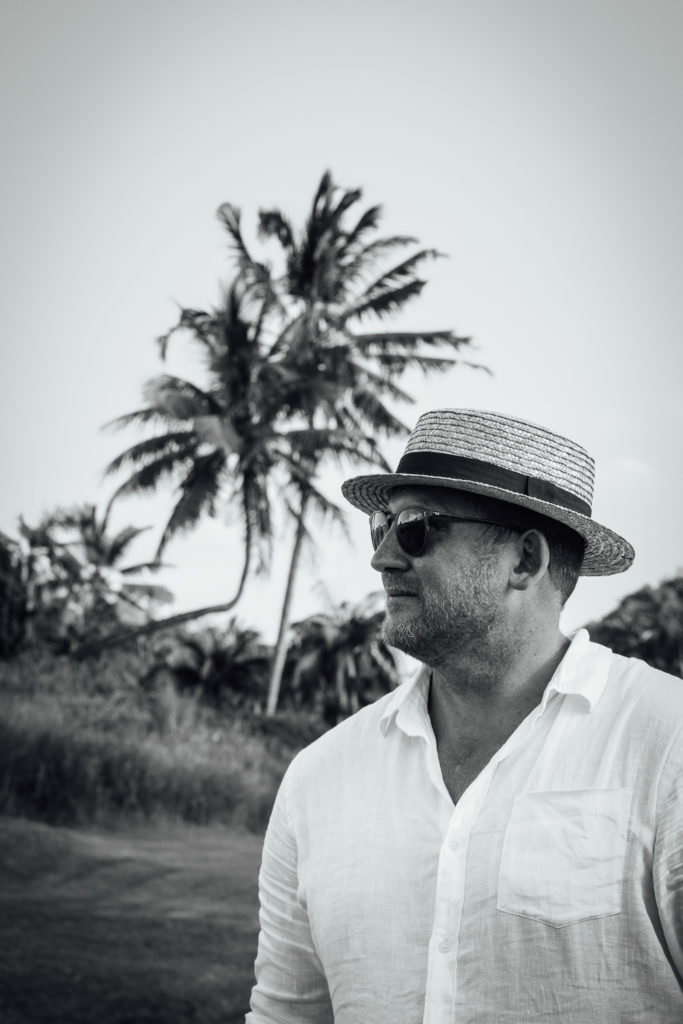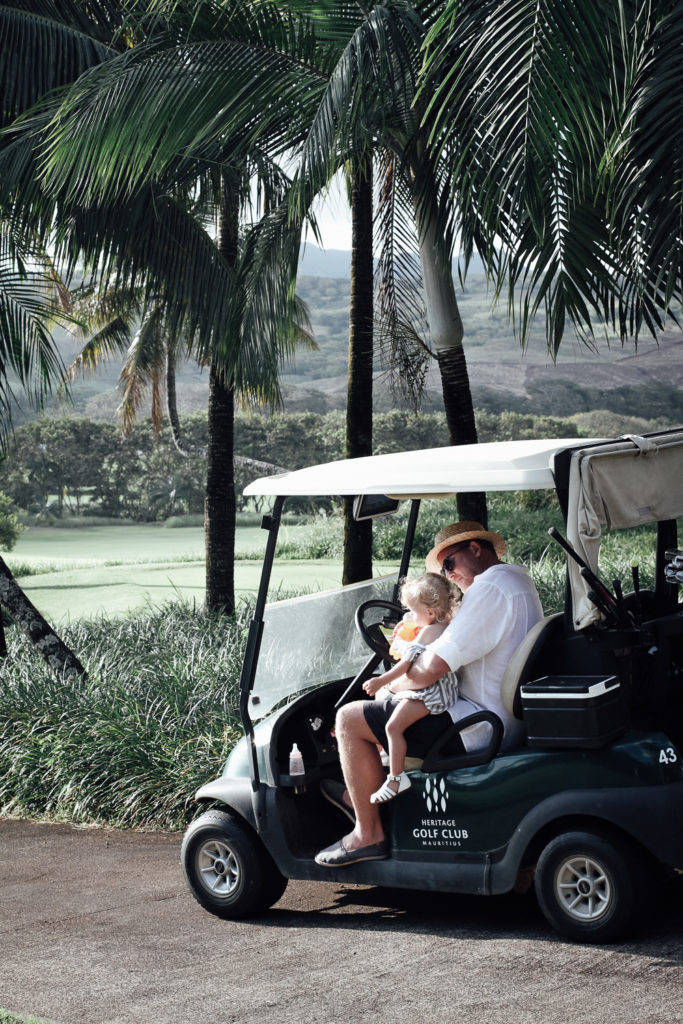 M takes her bucket from Green Toys everywhere with her when on holidays and can spend ages filling it with anything from water to seashells (or her lunch if we are not looking), that she can find.
On Mauritius I was living in my beloved Pippa Holt kaftans, which come in the prettiest styles and colours (a mini version is high on my wishlist for next summer). Handmade in Mexico, it takes the artesians almost one month to  weave a piece and each purchase is keeping alive an old, traditional craft. They are definitely investment pieces but I'll also probably still wear them when holidaying with my grandchildren one day…
I am a big fan of the swimsuits by Marysia, as they are pretty, well made, long lasting and extremely flattering and combined with a pair of nice shorts (for example from my favourite Australian label Zimmermann) I always feel perfectly dressed for Island Life.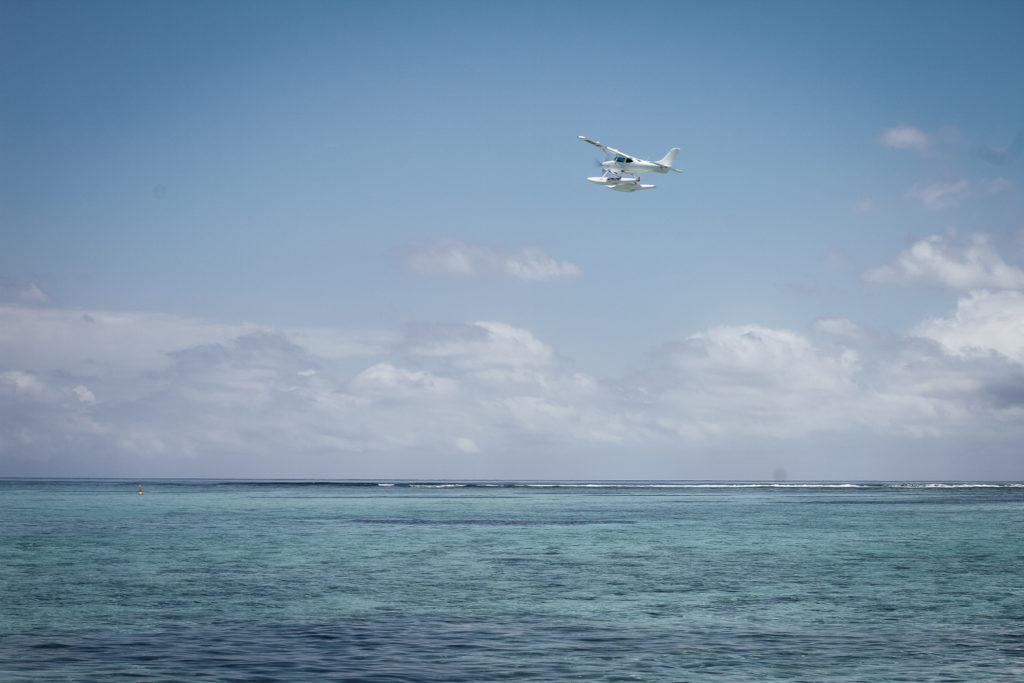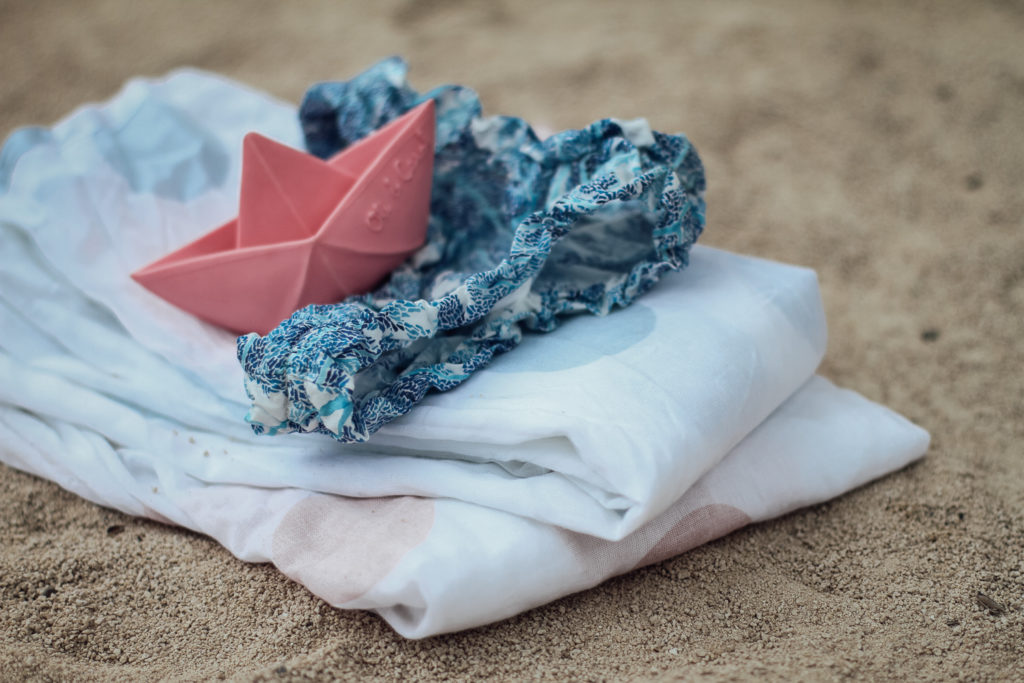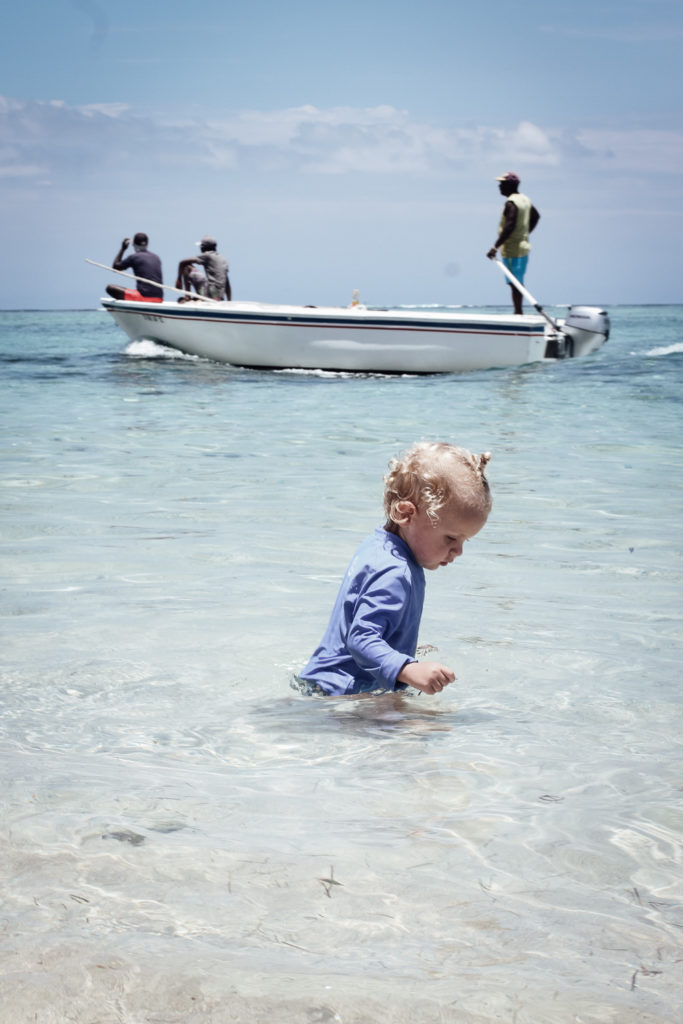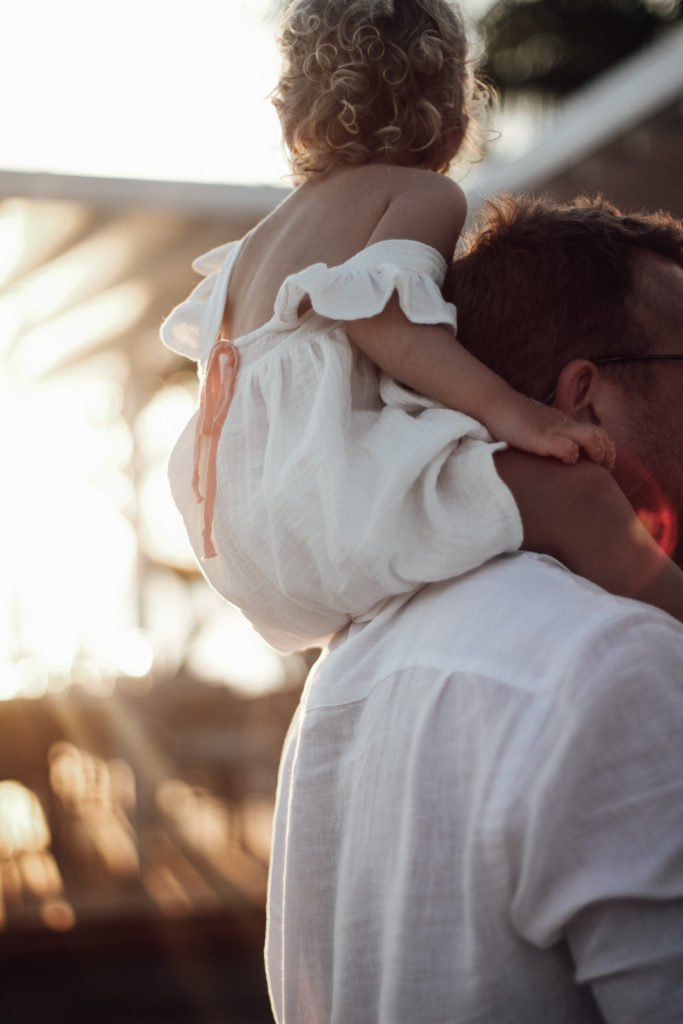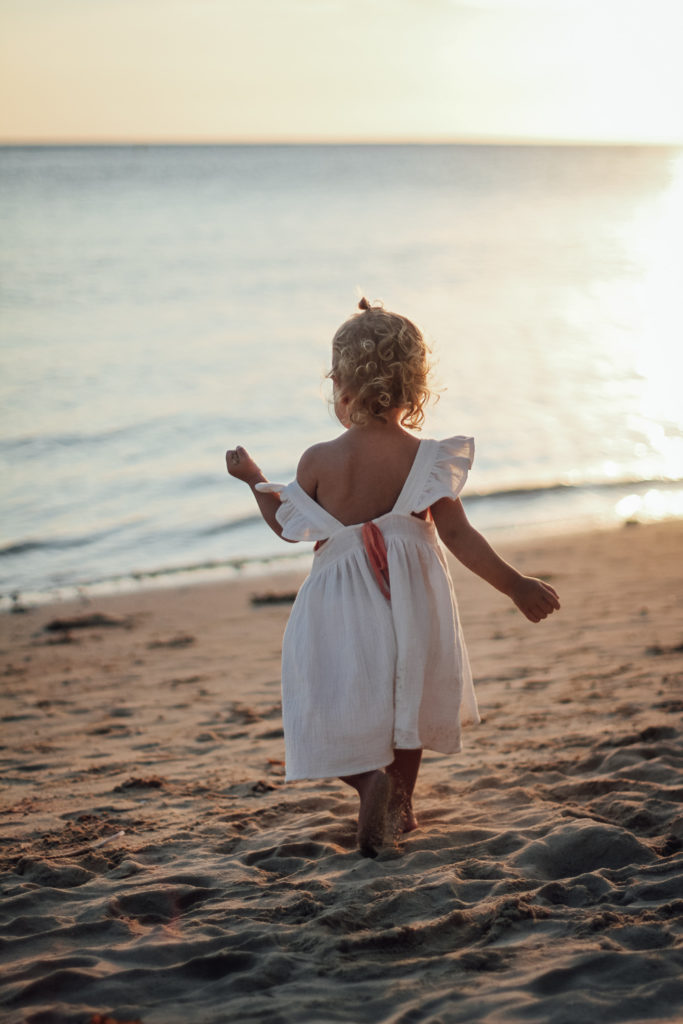 *in friendly cooperation with Heritage le Telfair Golf & Spa Resort